"Be patient, the River Runts are coming....." (part 3)  
The folks at James Heddon's Sons, like most large tackle manufacturers, during World War II were busy making items for the military as part of the United States' 
war effort. The first ad here appeared in the December 1945 issue of
Field and Stream
and reminds readers that Heddon has not produced any River Runts for three years. This issue was being read as the "Battle of the Bulge" was raging in Europe.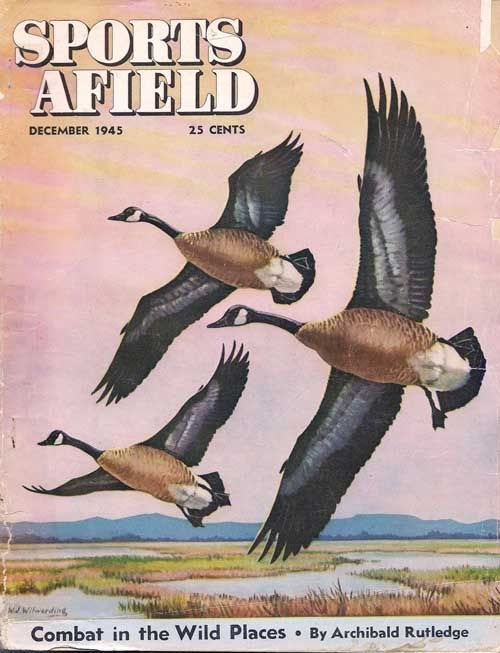 It was not that easy to gear up for fishing tackle production when the war ended in August of 1945. Certain materials were in short supply and many who had manned the machines and supplied the raw materials were still in the military. Heddon's 1946 catalog consisted of a few type-written sheets with black & white line drawings of the baits listed as available in January of 1946. Listed separately were those that would be coming on-line later in the year as conditions permitted.  
This next ad is from the May 1946 issue of
Outdoorsman
magazine. It asks the fishing public to "be patient the River Runts are coming....".  At the same time it pays tribute to the returning American fighting man. It also lets the public know that the bait first off the line will be the extremely popular River Runt. Jason Lucas gave us some idea of this pent up demand for the River Runt when he stated that,"...after the War it could be purchased only from 'under the counter' and often at 'black market' prices." All in all, this is one of my favorite post-war ads.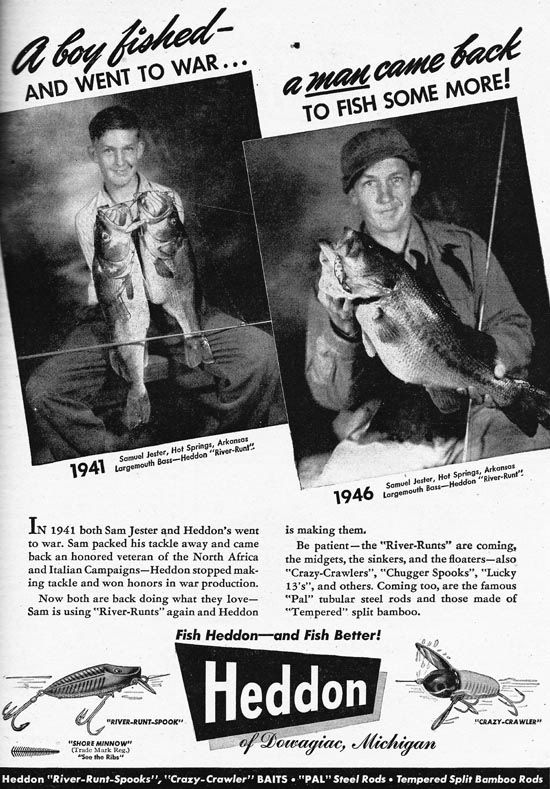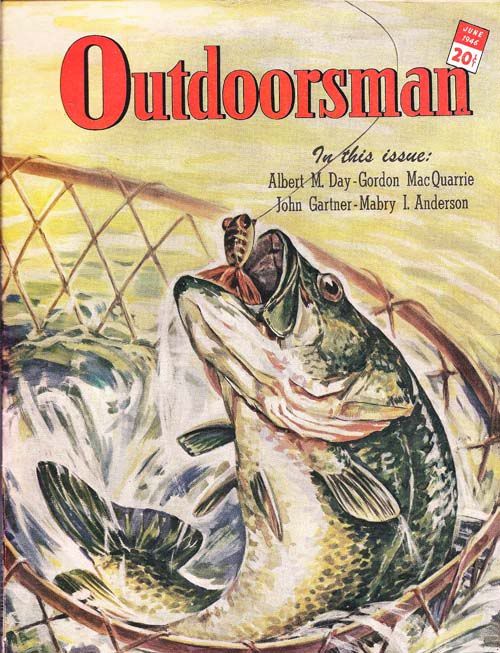 -- Bill Sonnett