Colby Simms gets profiled…a big outdoor store closes in Redding…Hardy & Greys is still laying off people…400 anglers, one fish caught…Michigan's oldest and largest outdoor show is on…be wary of low flying sharks…bass anglers catch sailfish…country music star reels in the cure…at home tackle parties…fly rod features in plot of new novel…a profile of Esko, MN rodmaker Phil Johnson…it must be THE NEWS OF THE WEEK!
The Big Lead
:
Colby Simms
is living the dream.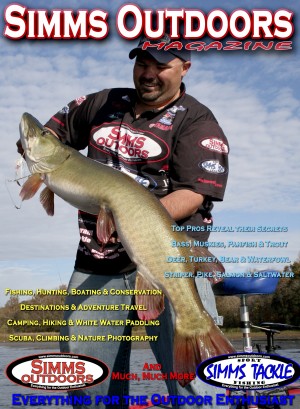 Great Outdoors store
in Redding closes.
Hardy & Greys
still having lay offs.
400 anglers compete -- and
one fish is caught
in Jig It event.
Michigan's
oldest and largest outdoor sport
show is on.
Kayak Magazine
warns to be wary
of low flying sharks
.
Bass anglers teach the experts how to
catch sailfish
.
Country music singer
EllieMay Kay
is Reeling in the Cure.
Michael Hackney will be putting on another
reel making workshop
in New Hampshire.
More info on the "tupper ware" party for men:
fishing tackle at home parties
.
A
valuable fly rod
threatens to tear apart the protagonists in his LDS novel.
Finishing With a Flourish
: My hometown paper
The Duluth News-Tribune
profiles
Esko's Phil Johnson
, who loves making bamboo rods.
-- Dr. Todd