Over the course of the next year, we'll be detailing the history of 52 companies that sold branded fishing tackle. 52 trade houses in 52 weeks -- some obscure, some famous, and all available exclusively here on the Fishing for History Blog! If you have any items from the week's entry you'd like to share with us, please send it my way and I'll make sure it makes it on the blog.
For a discussion of what exactly trade tackle is,
Click Here
. Enjoy the 52 for 52!
o - o - o - o - o - o - o - o - o - o - o - o - o - o
Trade House Tackle, Part 45:
The Danielson Co. of Washington
One of the great success stories in trade tackle was the Danielson Company of Washington State. Another trade house that sold tackle for over five decades, this firm adapted and changed with the times and sold a ton of tackle over the years.
It had its genesis in Lillian Danielson's fly tying business, which was founded in 1943 in Seattle, where she tied out of the famed Eddie Bauer Sporting Goods store. She developed a number of patterns and tied flies for an exclusive clientele that included the Marx Bros., the Hill Bros., Clark Gable, Zane Grey, and Bing Crosby. The Coho Salmon fly was co-developed by Bill Boening and Lillian Danielson.
Joined by her husband Gus, the company soon expanded to include other items such as snells and terminal tackle. Gus was a prominent member of the American Fishing Tackle Manufacturer's Association (AFTMA) and testified before Congress in 1956. The pair lived at 4700 Sixth Avenue NE and Gus declared himself to be "a manufacturer of fishing tackle and sporting goods."
The Danielson Fly Manufacturing Co. eventually relocated to Mercer Island, Washington. It expanded in the 1960s to include a fuller line of tackle, including rods and reels it sold marked with its own name and that were manufactured in Japan.
As they were involved in the fly tackle trade, it is not surprising that the firm sold some interesting fly reels, which I believe were made to their specifications in Japan as they don't resemble other Japanese imports. One of these was the Danielson Model #72 "Dandy" fly reel, shown below in the box.
I believe the reel pictured below--marked Danielson 71 and a Patent Date which I can't quite make out (I think #2648174 but it doesn't register to any reel related patent--help on this please!). I am fairly confident this is another Danielson fly reel.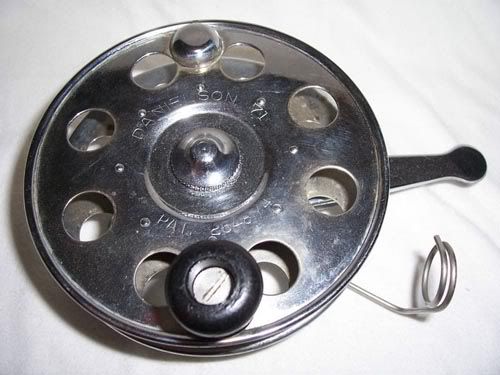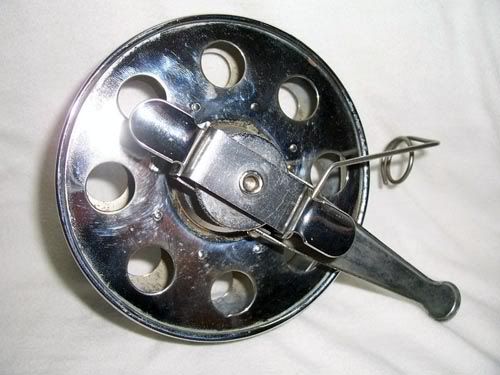 They also sold spinning reels. Below is a Danielson Model 41 Spinning Reel. Ben Wright writes it is the same as the Kamann Model 41.
They sold other reels -- a 1970 advertisement I have shows a Danielson Single Action Fly Reel for $3.97 -- helping pin down these reels as sold in the late 1960s and early 1970s.
They also sold a lot of other tackle, including rods such as the pack rod shown below.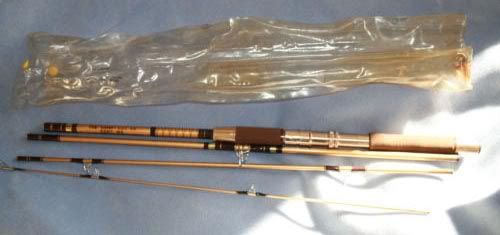 Of great interest for us is that the company is still in business today, selling a ton of new terminal tackle and triumphantly entering a new century of tackle selling.
The Danielson Co.
, as it is now known, is based out of Kent, Washington.
I love a good old American success story, don't you?
-- Dr. Todd