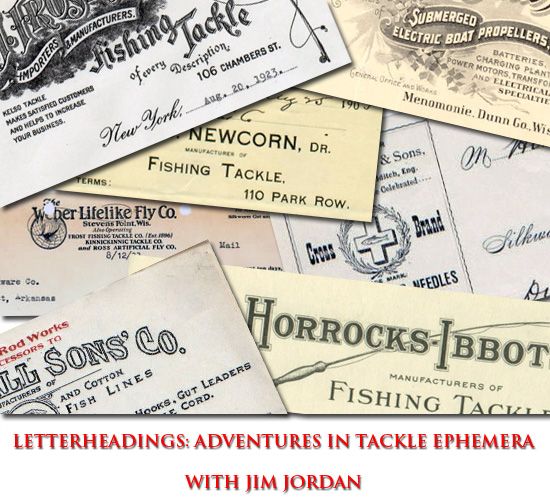 As a follow up to last weeks feature, I wanted to provide a glimpse back in time through an early South Bend Bait Company Tackle Sales Booster pamphlet. This pamphlet was directed at tackle dealers and not the individual angler. This is the same pamphlet mentioned in the 1912 letterhead to Norris Hardware that was highlighted in last week's column. This is one of many  pamphlets used in South Bend's advertising enclosure idea. This was an idea that sales could be increased by adding pamphlets to South Bend letters and boxes that were mailed out to dealers and customers. The pamphlet is simply titled "Tackle Sales Boosters" and the cover sports a large Art Nouveau Style letter "T" in the center. I wonder what they were thinking when they designed this cover. It certainly doesn't conjure up thoughts of fishing or even selling fishing tackle.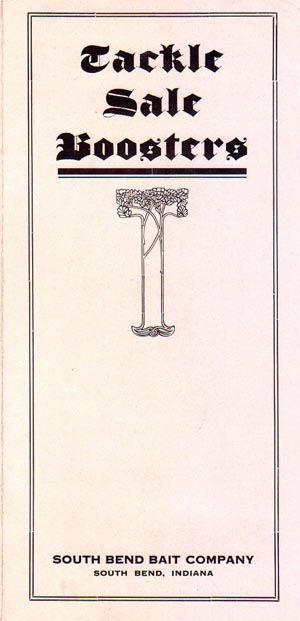 Once opened the pamphlet does get much better. The inside pages are promoting two of South Bends easel back counter top display assortment cards. First is the Buck-Tail Assortment # 352. It featured their Buck-Tail baits & Weedless Hooks mounted on the Silent Salesman card priced at $3.52 . The second display card was the Minnow Assortment  #358. This featured an assortment of one dozen South Bend wooden minnows and at $3.58 it was priced at only six cents more the the Buck-Tail assortment. South Bend kept it simple, the assortment number and the price charged to the tackle dealer was one in the same. It seems the tackle dealer could make a nice profit with these cards, almost doubling their investment.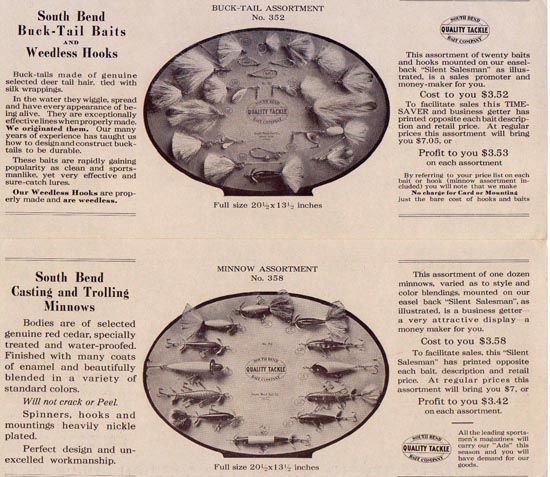 The back of the pamphlet shows the Anti-Back- Lash Casting Reel in its Natural Size. The text does a nice job promoting the reel that could convert fishermen into anglers.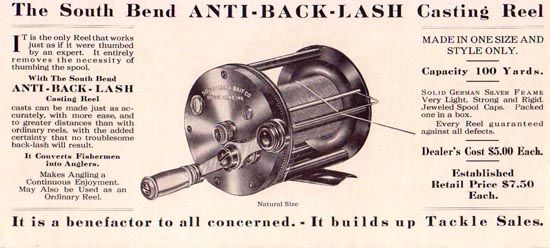 Best,
Jim Jordan