Chris Diestel emailed me about this very, very cool patented bait and was kind enough to provide some detailed photos. This month's "Lost Patent" is a lure patented by Fred R. Hanke of Cincinnati, Ohio on May 7, 1957. He was issued Patent #2,791,055 for a "Fishhook Device" that was most definitely an original bait. While not a true spring loaded lure, it does, in fact, utilize a spring, and like the Heddon Scissortail (the least successful lure in Heddon's long history), has a scissoring action.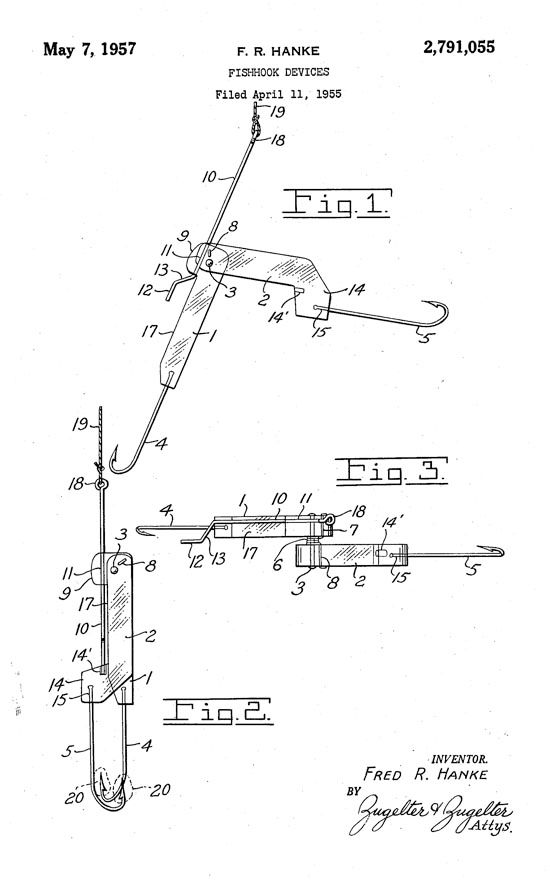 In Cincinnati, the Hanke name is an old and respected one. A major city landmark -- the Hanke Building -- was constructed in 1876 by Herman A. Hanke, who ran Hanke's Department Store there until it closed in 1933. The building still exists today and has been completely renovated.
One member of this esteemed local family was Frederick R. Hanke (1909 - 1967). Hanke applied for a patent for his ingenious bait on April 11, 1955 and was granted a patent a little over two years later, a fairly quick turn around. I don't know what this lure was sold as, so if anyone knows its name, drop me a note. I only know it is one really cool lure!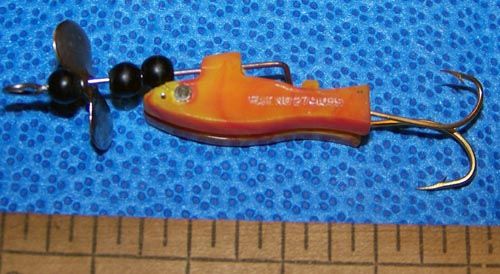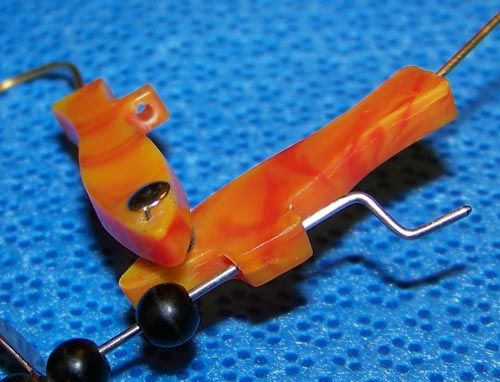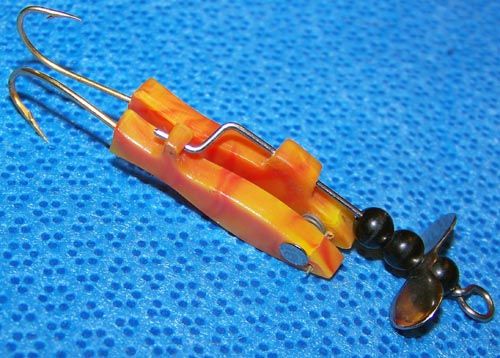 Many thanks to Chris for sending this in.
-- Dr. Todd