This month in Hollywood Goes Fishing we get a nice image of bandleader/radio personality Phil Harris. Born with the fascinating name Wonga Phillip Harris in 1904, he got his big break in 1936 when he became bandleader for the great Jack Benny's radio show. He became nationally famous, and even starred in a series of short films (he won an Academy Award for one in 1940 called "So This is Harris!"). He was given his own radio show with his wife Alice Faye which proved extremely popular in the post-war era.
Often playing a loud, brash, often drunk Southerner, his actual personality was anything but and he was beloved by those who knew him well. Late in his career he reinvented himself as a voice-over actor in a number of high profile animated films, including Disney's
The Jungle Book
and
The Fox and the Hound.
Here he is ca. 1960 with a very nice stringer of trout. Below that is Phil singing his trademark song, "That's What I Like About the South," and his most famous vocal work, "Bare Necessities" from
The Jungle Book
.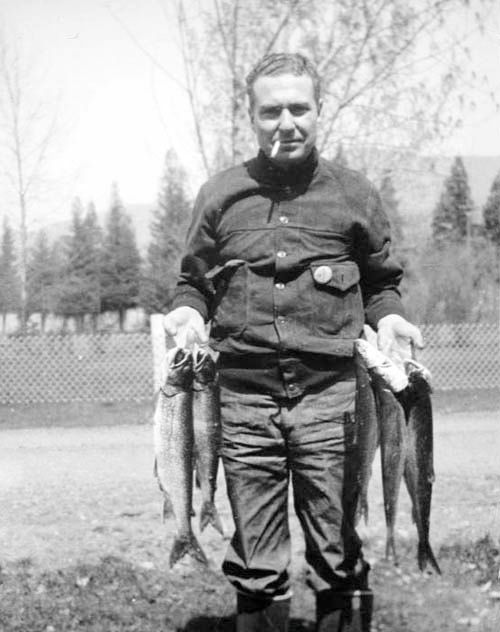 -- Dr. Todd