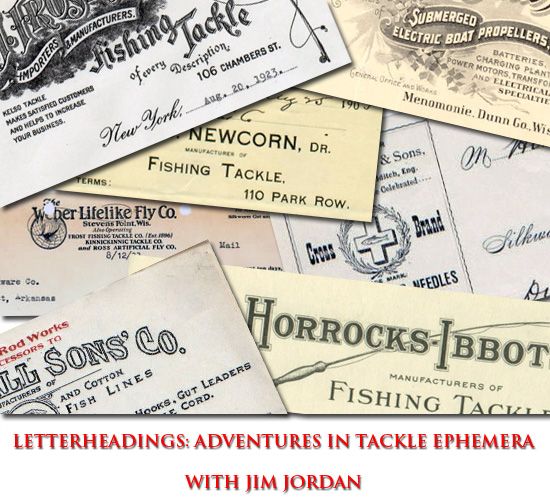 Sometime these pieces of old tackle ephemera provide us with more questions than answers.
As a follow up to last weeks early Outing illustrated envelope, we present another piece of paper from Outing Mfg. Co. Elkhart, Indiana. This rather plain letterhead was found with a 1939 fifteen page Outing Cantilever Tackle and Tool boxes catalog. The date on the letterhead is October 28, 1938.  Could this be the same company purchased by Heddon in 1927? I had always been under the impression that Heddon had bought Outing for the rights to the cantilever tackle box and that was the end of Outing Manufacturing Company. Apparently this was not so.
The heading on this letter leaves no doubt. The name checks out, Outing Manufacturing Company, Inc., except now they are incorporated in Elkhart, Indiana, a place that checks out as well. The originators of the "Automatic Cantilever Tackle and Tool Boxes." That cinches it. It was the same company.
It seems the details of Outings take over by Heddon  and their later revival are sparse. I reached out to Joan Lyons of The Heddon Museum. I am grateful to Joan for furnishing this insight on the Heddon-Outing.
Heddon-Outing products were brought to the dealer's attention in a December 1, 1927 flyer: "The business of the Outing Mfg. Co. of Elkhart, Ind. has been taken over by Heddon. The business consists of Tackle boxes; tool Boxes, landing nets, etc. ...  List prices slightly higher west of the Rocky Mountains."
An Outing flyer with their name crossed out and "Heddon's" stamped on over it have been found in a 1927 catalog (assuming just before the 1928 catalog came out). The Heddon Outing tackle boxes were sold through Heddon from 1927-1931. I don't believe that we have any hard copy information about it after the catalogs. But I was under the impression that Outing went on after that.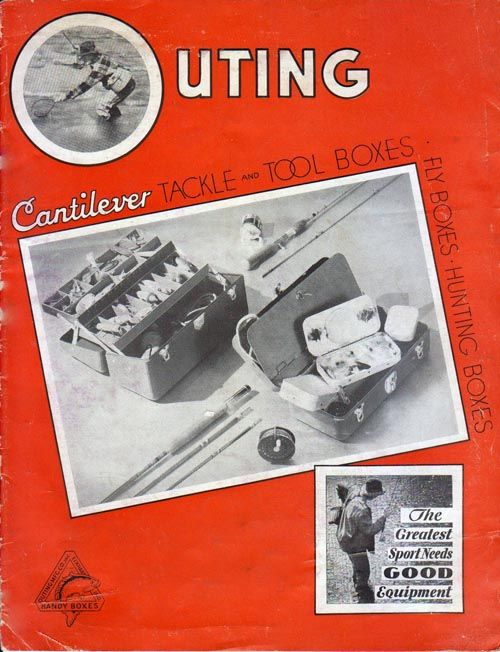 The 1939 Outing Catalog which accompanied the 1938 letterhead makes no mention of Heddon. The catalog does show much of Outings line which looks very similar to their 1920's offerings. Listings include Tackle & Tool  boxes, landing nets, Crow Calls and decoys. There is no listing for their old Getum line of baits. Other than their old standby boxes, Outing was offering a New Master Angler tackle box with an interesting spill proof safety device. Hopefully time will bring about more details about this historic takeover and the reemergence of this pioneering Elkhart,Indiana company.
Best,
Jim Jordan