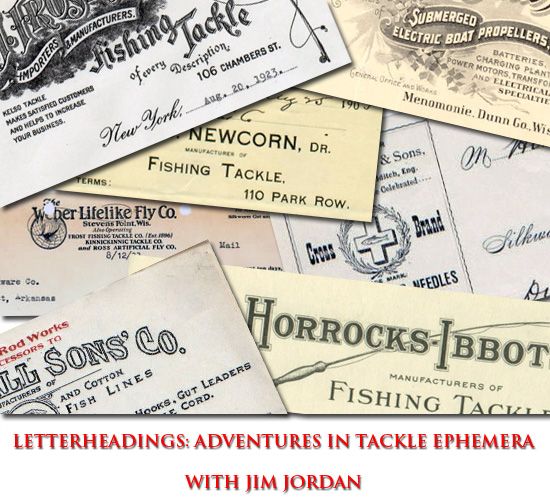 This 1924 Outing M'F'G. Co. envelope gives us a look at some of the companies line of goods. Most accounts claim the Elkhart, Indiana firm was formed by Inventor Clarence Dewey in 1923. The Michigan Manufacturing and Financial record reported that the business of the Outing Mfg. Co. of Elkhart, Indiana was sold to James Heddon's Sons of Dowagiac, Michigan in the year 1927.
Outing marketed a large line of goods including bird  calls ,decoys, camp tables as well as their fishing tackle. Their line of tackle included their Getum line of fishing lures. Most old lure collectors will easily recognize Outing's neatly painted hollow Bronze baits, while Outing's Celluloid Colored baits often go unidentified.
This envelope shows the 600 series Feather Getum,the 500 series Porky Getum, the 400 series Floater Getum as well as the No. 104 rod and reel. Outing used at least  two triangle shaped trademarks the one most often seen has a fish in the center of the triangle which is made up of the words Outing MFG. Co. Elkhart- Indiana. The second example is on the lower left of this envelope and printed much larger on the rear. Close examination shows some interesting artwork of a wilderness campsite featuring a tent and canoe among  towering pines with a Bull Moose at waters edge with reflecting silhouette. That image sure makes me want to go camping. After the purchase, Heddon continued marketing Outing's cantilever tackle box, Winona Reel , Stringer & Float.
Best,
Jim Jordan