Fishing for Laughs, Part IV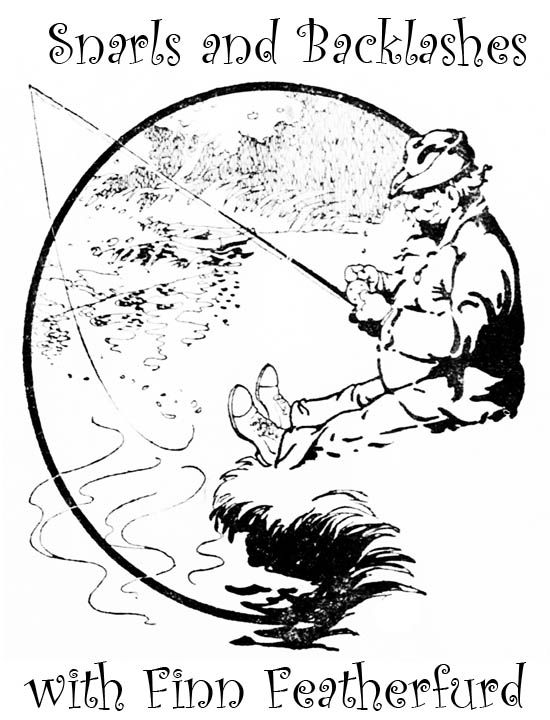 Well, after last week pretty much sucked the humor out of every orifice in my body, I thought it my duty to end this little series with a look at the funniest writer to ever put pen to paper about fishing: Ed Zern, author of a huge number of great articles and books.
The greatest thing he ever wrote, and by definition the funniest thing ever written on the outdoors, is his review of
Lady Chatterley's Lover
, the x-rated cause celebre reprinted in the 1960s. Think
50 Shades of Grey
of the era. Here is Zern's fantastic review, in its entirety, of the book, published in
Field & Stream
:
Although written many years ago, Lady Chatterley's Lover has just been reissued by Grove Press, and this fictional account of the day-to-day life of an English gamekeeper is still of considerable interest to outdoorminded readers, as it contains many passages on pheasant raising, the apprehending of poachers, ways of controlling vermin, and other chores and duties of the professional gamekeeper. Unfortunately one is obliged to wade through many pages of extraneous material in order to discover and savor these sidelights on the management of a Midland shooting estate, and in this reviewer's opinion this book can not take the place of J. R. Miller's Practical Gamekeeping.
I award this five fish out of five for set up and five fish out of five for delivery. Zern was the absolute best.
-- Finn
Finn Featherfurd is the pseudonym of a sad and lonely retired professor and newspaper columnist who has spent the better part of the past four decades (unsuccessfully) chasing fish in the Lower 48. A long-time collector of vintage fishing tackle of all kinds, he is currently fascinated by pre-1920 children's fishing reels (40 yards and smaller). When the spirit moves him, he will contribute occasional pieces and essays to the Fishing for History Blog. He can be reached at finnfeatherfurd@yahoo.com.