Thursday Review: Classic Angling (Sept/Oct 2012)
The latest issue of the great magazine Classic Angling has hit the stands, and boy is it a good one.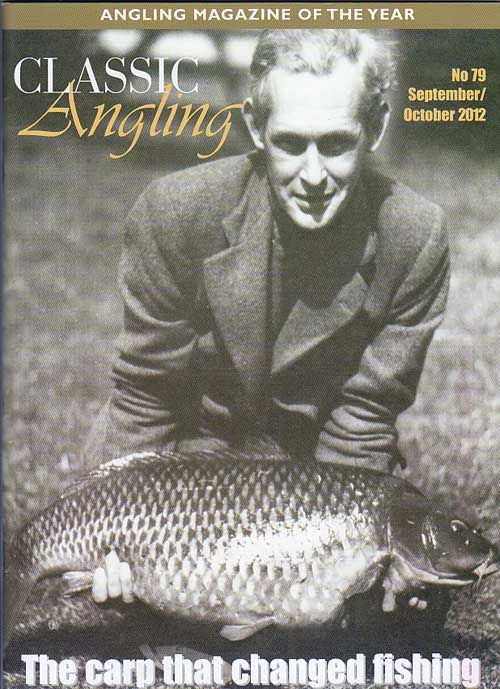 In addition to the tremendous coverage of important fishing news that this magazine specializes in, the feature articles are outstanding as well. I was pleased that both my article on the Keely tackle trailer and my appeal to the NFLCC about the nationals got coverage in this section.
There were some excellent features as well. A nice biography of the late James Hardy, a great article on Australian Seamaster reels by our own Ben Wright, Keith Elliott on the carp that changed the (fishing) world, a frightening look at what may come to pass (a jellyfish world) by Neil Freeman, John Bailey on a big rudd, Jason Lewis on displaying flies, and the fabulous column by Judith Head on vintage fishing writing (this one on a famed forger who wrote a great fishing poem).
There is always neat coverage of important books and tackle auctions. The magazine is a must read for anyone who wants to stay abreast of fishing history and the world of collecting.
It is ably edited by Keith Elliott and has a
new and improved web site
.
-- Dr. Todd