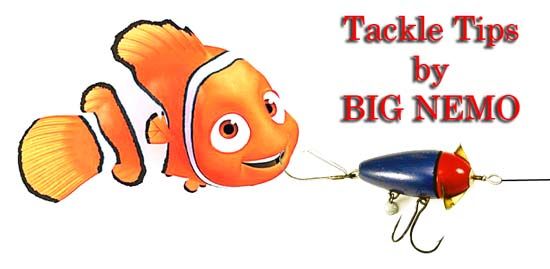 Display Tips volume No. 1
BY: "Big Nemo"   
I was lucky enough to win "Best Shakespeare display" at one of our 1st Club meets at the Lake of the Ozarks in 1978. Ever since that day I have been fascinated with ways to display tackle of all kinds. This first article is an attempt to get you to rediscover your collection by using patent copies to enhance you displays, it's is fun and easy. First, go to Google patents and see if your item is on the site. If so, download it and you're ready to go. If the information is too large, cut and paste or even remove some of the patent information to make it the size you need as sometimes it's repetitious.  You can, in some cases, just reduce it to 75% of the original size in that works well. Then apply the copied patent to a sheet of dark colored construction paper with rubber cement and trim.  After I have played with mine on the copier and computer I take them to Staples and have them and the item id strip laminated. ID strips are just that where you name the item and if you wish date it as well. You can apply these with looped scotch tape or two way tape, they will peel right off the laminate and the display board with little or no effort and you can move them around. I change mine up about every month and rotate lures on and off the display. Don't like  patents? Use catalog pages instead.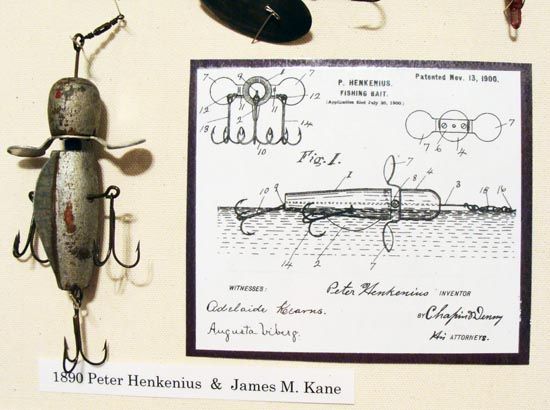 What you're trying to achieve here is to pique the interest of the novas as to  information about our hobby and to draw the seasoned collector to your display as well. It's the same concept used by museums across the country. You will also notice a light neutral background lets the items stand out without background color distraction or enhancement. This is also the preferred application used by museums. Once you do this you will be amazed at the way your display boards come alive and people will gravitate to them as well.
It's fun to see your tackle in a different light and it keeps your interest high when you can't find a damn thing new to add to your collection.  Next time I will talk about mounting original paperwork and boxes.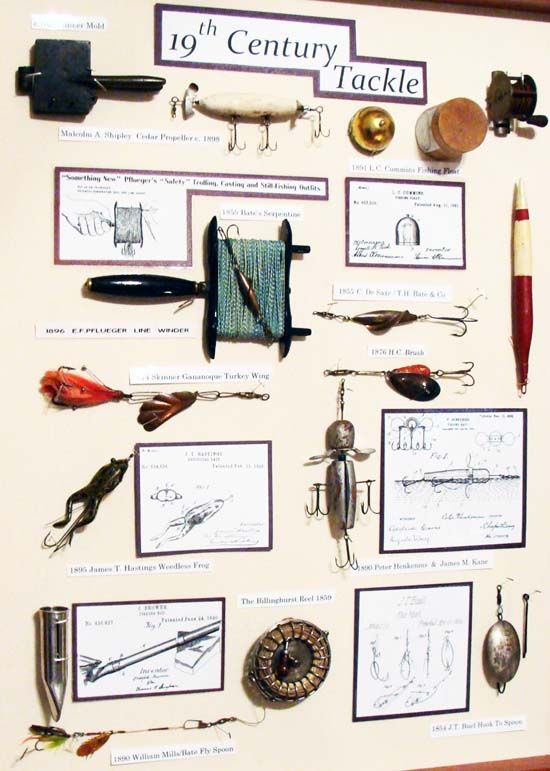 Link to Google patents
, it's free!
-- Big Nemo