Don't have time to read 50+ fishing and tackle collecting blogs and web sites? Well, let us do it for you! Follow all of the latest news, articles, and stories on our Whitefishpress Twitter account! Hint: You don't need to be a member...just bookmark the Twitter Feed Page or click on latest links to the right!
THE MONDAY 10: The Ten Fishing Stories of the Week You Need to Know
The Big Lead: The Romanian National Carp Fishing Team finds ingenious way to win the world championship.
Hardy & Grey's
has gone up for sale.
God speed to those in the path of Sandy, especially the anglers.
Fly fishing guide and sunglass maker found GeoFish Films.
Salmon on the River Tyne.
Who are the presidents who were the most active outdoorsmen?
Why the good old days of fishing are now.
A nice write up of the Southern Rodmakers Gathering (SRG) at Mountain Home, Arkansas.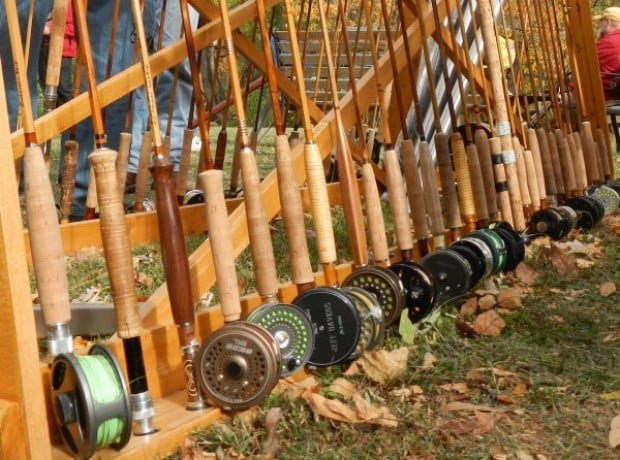 A "little dab'll do ya" is the winner in this week's Vintage Tackle Contest on Field & Stream.
Finishing with a Flourish: had a great opening weekend with the Theodore Gordon tackle bringing $21,000+ with buyer's premium.
-- Dr. Todd