More on the potential world record largemouth bass...snakes can angle better than you...fishing tackle investment opportunities in Pakistan?...killer virus strikes...hire a guide...helping overwhelmed tackle boxes...copper organization promotes copper as a fishing lure...a new kayak fishing magazine...UK angler robbed while fishing at night...an all-pro hosts a fishing derby...longtime collector and writer Jerry Barrows passes...the Wall Street Journal on gar fishing?...it must be THE NEWS OF THE WEEK!
The Big Lead:
More on the potential
world record bass
...including a tremendous gallery of photos of this record courtesy of the
Delaware Trophy Bass Web Site
.
This snake is a better
angler than you
.
Opportunities abound to invest in
fishing tackle in Pakistan
Boaters and anglers are warned about
a killer virus
.
The first complaints about the Japanese breaking/tieing the bass world record
have surfaced
.
Can't catch fish?
Hire a guide
.
Solutions to your
overwhelmed tackle box
.
The Copper people tout the merits of
copper as a fishing lure
.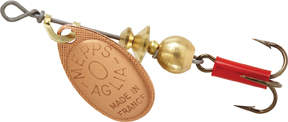 A mystery angler
lands massive catfish
.
Ghosts haunt
these wrecks
.
A new New York State Brookie...
for sure
.
A new magazine has launched:
Kayak Angler Magazine
.
The glory of
the MEPPs
.
British angler robbed
while night fishing
.
Australian angling editor breaks
IGFA world record
.
Pen fishing rods are
designed for cyclists
.
July means
mayfly time
.
A positive review of the new fly angling DVD
"Rivers of a Lost Coast."
10 year old better angler than you, catches
38 pound 7 ounce black drum
.
One angler extols
inexpensive fishing tackle
.
Cleveland Browns Pro Bowler Joe Thomas
to host fishing derby
.
Oklahomans celebrate
their gar fishing
.
The debate rages on over
a record muskellunge
.
Topwater
muskies 101
.
From the Sad News Files: Dan Basore reports that longtime collector and writer Jerry Barrows
has passed away
.
Finishing With A Flourish:
The Wall Street Journal
reports on
the Alligator Gar
.
-- Dr. Todd