The Video of the Week
This is a nifty video showing R.D. Hughe's Single and Double Handed Cast flicker book.
Things I Would Buy If I Could Only Afford Them
Wow. This is a
nice Florida lure
!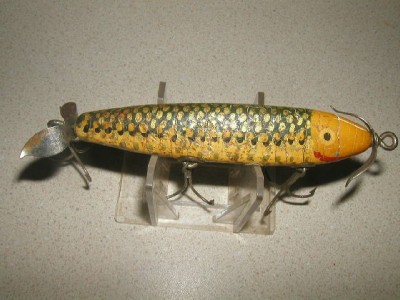 This 8' Payne
has a lot of fly anglers swooning.
If there's a prettier reel than the
Bogdan Salmon in champagne
, I haven't seen it.

This Fin Nor Wedding Cake
fly reel is in terrific condition.

Sigh. An
Ed. vom Hofe hand made salmon reel
is a true thing of beauty.

This
Elto Cub outboard motor
is really, really cool.

Five hand made
eel spears and clamming rakes
are a nice collection.

This Green River Works fishing knife
is a great cross-collectable.

This E.C. Powell fly rod
doesn't come up for sale often.

Holy moly, this
Mitchell 300X red and black box
has got the Mitchell collectors going crazy.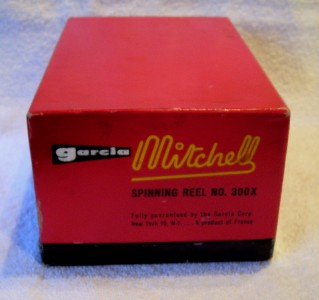 This
Fin-Nor No. 4 Spinning reel
is awesome.

This
Heddon round nose vamp in Rainbow
is a pretty scarce lure.

I could not like this
Creek Chub Shur Strike underwater minnow
in mullet more if I tried.
This Pflueger Pal-O-Mine
in scramble finish is gorgeous.
A Nichols Shrimp
in the box is a pleasant find.

Holy
Mother of Eel Spears
, Batman!

An
Alcedo 2C Spinning Reel
is a great find.
As always, have a good and safe fourth of July weekend, and be good to each other, and yourself.
-- Dr. Todd