Thousands flock to Korean ice fishing derby...Stan Bogdan and his reels...freshwater records have staying power...a new Coney Island flea market could be filled with angling treasures...don't neglect knots...Ryan Newman is a racing angler...50 years of the Beetle Spin...inside a rusty tackle box...Lake Delton begins to rebuild from the minnow on up...the Game Warden museum...a tackle shop you can call home...it must be THE NEWS OF THE WEEK!
The Big Lead
: Thousands flock to this
Korean Ice Fishing Festival
.
A nifty article on
Stan Bogdan reels
.
A new
Coney Island Flea Market
--opening 15 May 2009--may just be the place to find old fishing tackle...
Why freshwater fishing records have
real staying power
.
Neglecting knots
can lead to disaster.
Wolf lake muskies
are really mean.
NASCAR's Ryan Newman
is a winner on the track and on the lake.
One angler's best catch is
his license plate
.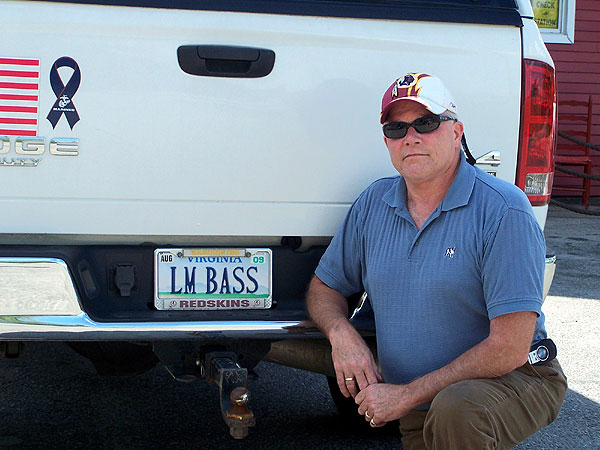 The best bait in your tackle box
is confidence
.
This tackle box is filled with
too many baits
.
Advice from fishing legend
Minner Fish
.
If you're out fishing in the Gulf of Mayheeco,
watch out for sharks
.
The Yuba Salmon season
has been closed.
Celebrating 50 years of
the Beetle Spin
.
A look inside a
rusty old tackle box
.
From the DUH Files: The European Commission FINALLY admits its fishing policy
is a massive failure
.
Remember the tragedy at Lake Delton? Well, the rebirth of a lake begins with the stocking
of the lowly minnow
.
Al Espinoza
call rodbuilding a "lost art."
A profile of master rod maker
Wes Cooper
.
Women who learn the
art of fly angling
.
One of North Dakota's real gems is the
Game Warden museum
.
Finishing with a Flourish: Why Beanie's at Maui's Landing is one of the
great little bait shops
around.
-- Dr. Todd