Mike Lesko, lure maker...collegiate anglers marked by lack of greed...Ireland's fisheries in trouble...trout season opens...Bill Burton is a hall-of-famer...A Gold Rusher sold tackle to '49ers...herring are bouncing back...kids are hooked on fishing...anglers rescue teen from drowning...a bucket list I'd be happy to help fill...blowin' up worms...Charlie Brewer...the joys of the Rat-L-Trap...how tax breaks saved Plano...the Sutton Spoon...Aussie thieves net $400,000 in reels...it must be THE NEWS OF THE WEEK!
The Big Lead:
Lure making comes naturally
to Mike Lesko
.
What drives
collegiate anglers
? It ain't money.
The Irish are puzzled at
a fourth fish kill
at Ireland's most popular fishing spot.
Speaking of Ireland,
The Irish Times
reports that
eels are under threat
.
In Connecticut, as trout season opens, anglers
take to the rivers
.
Legendary outdoor writer Bill Burton
is a hall-of-famer
.
REWIND: A Gold Rusher is remembered for, among other things,
selling fishing tackle
to gold miners in 1846.
The Cape Cod Times
reports the herring are
making a slow recovery
.
Why Kids are
hooked on fishing
.
Anglers
rescue teens from drowning
...fishermen! Is there anything they CAN'T do?
Jane Simkins has a bucket list: anyone want to help her
with #8
?
Why new license rules
hurt small bait shops
.
Blowin' up worms
makes this bait angler happy.
Rick Clunn says
follow your gut
.
Three idiots get caught
with an illegal sturgeon
in their trunk.
Specialty fly fishing shops seem to
feeling the economic pinch
.
Why Charlie Brewer is the
father of finesse fishing
.
The Rat-L-Trap
still has its fans.
The Moffit system
of fly fishing has a few adherents.
A Virginia angler catches VA
record blueline tilefish
.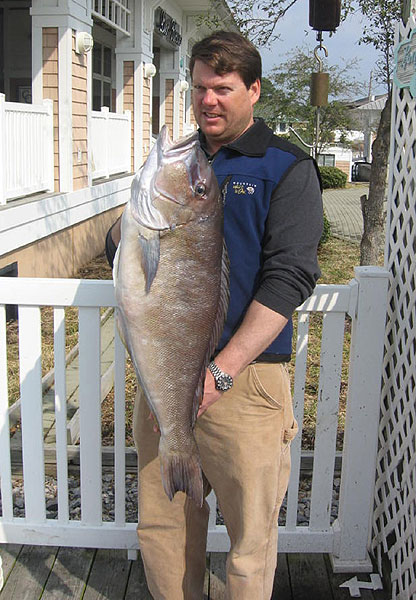 How Jerry Weller might have saved
Plano Tackle boxes
.
One man waxes nostalgic for
fishing tackle of yore
.
In Britain, Cornish fishermen angle for
French fish
.
Little boy is better angler than you; catches
record white crappie
.
A cowboy nets
a record musky
.
The Lure of
the Sutton Spoon
.
Finishing with a Flourish:
Australia fishing store thieves
net $400,000 in stolen reels
in the past six months. That's a lot of Everols and Alveys!
-- Dr. Todd