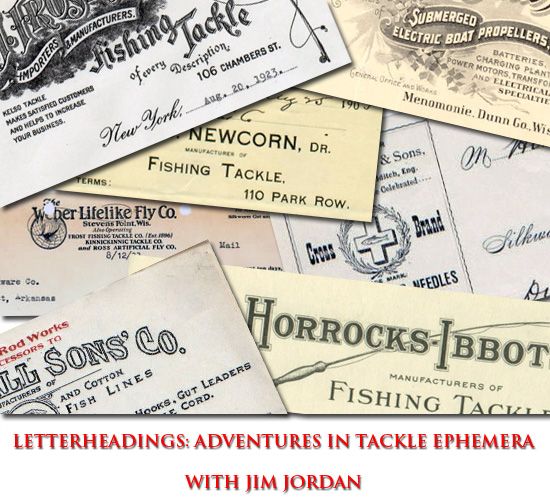 This weeks feature is a Fishing Tackle advertising card from the St. Louis , Missouri hardware giant , Shapleigh's Hardware. Throughout the years Shapleigh's sold their fishing tackle under the trade names Diamond Brand ,Ultra casting, and Triumph. The company didn't manufacture the tackle they sold, they offered tackle from many of the major tackle companies as well as items from smaller, more obscure makers.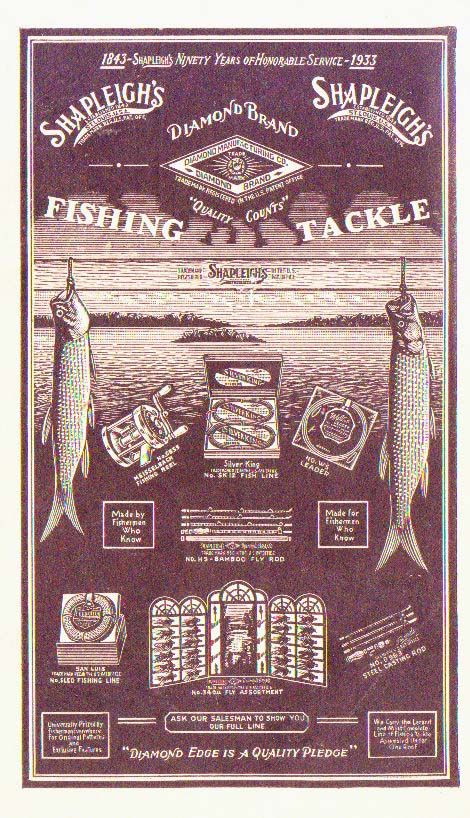 This 1933 advertising card features a pair of hanging Tarpon which border some of Shapleigh's fishing tackle line. The card illustrates a Meisselbach reel, Silver King and San Luis fishing line, bamboo and steel rods and a neat stand up trifold fly assortment display. Each item listed includes an accompanying catalog number. The back ground features a nice illustration of a mangrove which looks to be a fine spot to catch some Silver Kings. Shapleigh's used this hanging Tarpon and mangrove background image in their advertising frequently through out the 1930's to promote their  Silver King Tarpon & Tuna fishing line.
This advertising card claims that Shapleigh's carried the largest and most complete line of fishing tackle assembled under one roof.
Best Regards,
Jim Jordan