Our friend Doug Bucha sent in this lovely photo for this week's 1000 Words. Here is his description: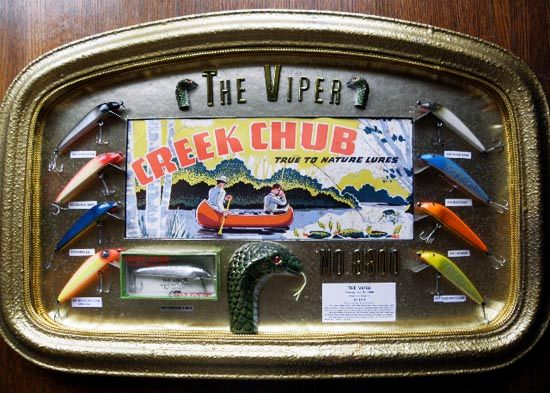 Just wanted to send you a picture of a collection of Creek Chub Vipers that you do not see every day.  Just got the Yellow Flash at the small Ft. Wayne show last month.  Also included are some other very rare Creek Chub colors.  Hope your readers will enjoy the picture.  PS, Input from your readers would be appreciated!
Thanks, Doug! Please contact him at: dbucha@att.net if you have any questions/comments.
-- Dr. Todd