Dick Streater gets profiled...the record Florida bass...Ollie Hibbeler passes on...a profile of Dr. James Henshall...Ameia Earhart's plane was cut up into fishing lures?...the art of vintage lures...baitcasters then and now...skinny rods = fat tuna...Bass Extractor Jigs...a new record halibut...Jim Rice would have made baseball hall-of-fame earlier if he had only fished...Bernie Schultz gets profiled...it must be THE NEWS OF THE WEEK!
The Big Lead
: Dick Streater,
the Fishing Comedian
.
Ken Duke writes about the "other" record bass--
from Florida
.
Benson--Britain's most famous carp--
has died
.
Long time NFLCC member Ollie Hibbeler
passes away
.
Massive rainbow trout is one of Yahoo's
most emailed photos
.
ESPN/Bassmaster profiles
Dr. James Henshall
.
Amelia Earhart's plane may have been cut up
into fishing lures
...
A record blue catfish
is landed near Chattanooga.
Angler's catch weighs
more than a boat
.
Tackle box starter kit is a perfect gift
for the young ones
.
The Park Rapids Enterprise
opines on the
art of vintage lures
.
John Merwin writes on baitcasters,
then and now
.
The future for fishing may just be
bright after all
.
Two grads reunite for
deep sea fishing
.
Chris Gatley opines on
skinny rods and fat tuna
.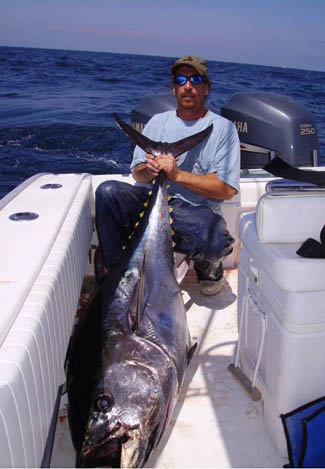 Bass extractor jigs
get a nice write up.
Snook
, Line and Sinker.
Aussie angler caught with
2000 fish over the limit
.
A Dayton man gets to live out his childhood dream...by working
in a bait shop
.
Big muskies haunt
Duluth's St. Louis river
.
Five fabulous lures
for bass fishing
.
Swedes catch new
world record halibut
.
One writer argues that Boston's Jim Rice would have made the hall of fame much earlier if he had
taken up fishing
.
12-year old better angler than you, catches
170 pound shark
.
Finishing with a Flourish
: 20 Questions with
Bernie Schultz
. And
an article by Bernie
to boot!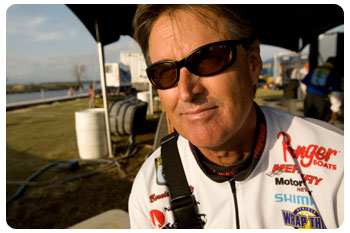 -- Dr. Todd