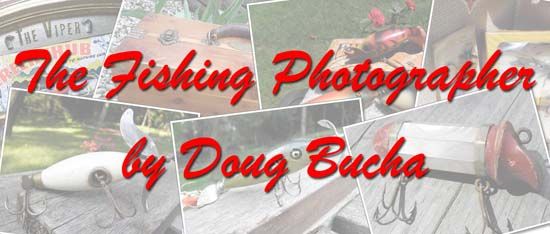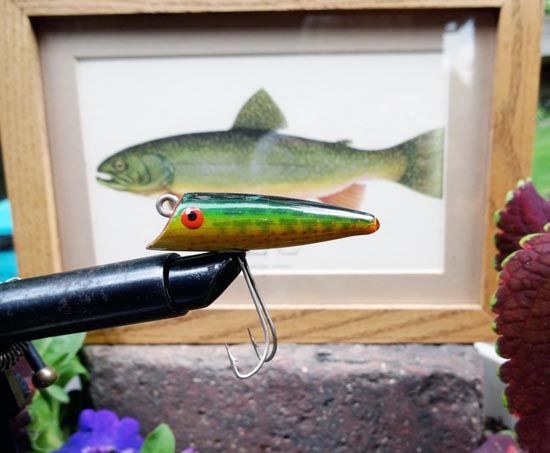 Brook Trout (No.9BK) was used on the Tiny Tease from 1929-1933. It is even considered rare on the Tiny Tease. The color is listed on the side panel of some Heddon boxes. Does this indicate that other lures could be ordered in this color? Has anyone seen another lure in this color pattern? if not, does this make Brook Trout the rarest color?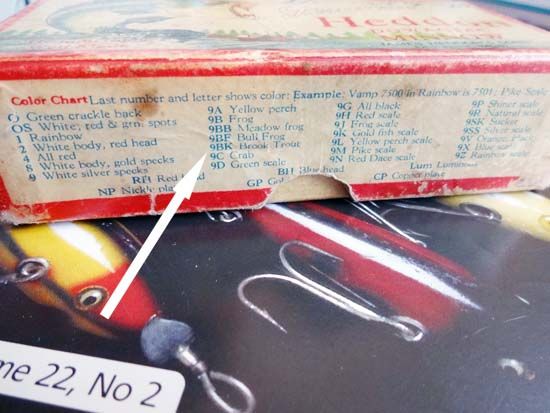 -- Doug Bucha
UPDATE
Joe Stagnitti writes in:
Here is what Brook Trout looks like on a Heddon. The reason that people do not see brook trout on a Heddon bait is because they are looking for the Tiny Tease version of brook trout. This bait came in its' original box stamped 150BK. There are a couple 150's and a couple 250's known in this color.
Wow! Amazing color, and now I know what 9BK looks like on a lure! Thanks, Stag!
-- Dr. Todd