The most recognizable snelled hook packet in the world is the Wright & McGill "Eagle Claw" snell. There are over 100 different varieties of this snell, and it can be really difficult to date these, but there are a few tricks which I'll share with you over the coming months.
Take the snelled packet below. It has the circular Eagle Claw logo, which dates it to the 1930s. On the backside you'll note the 1930 copyright, which is a bad way to date snells as they used this for decades. More telling is the "Patent Pending" mark on the back side of the packet. This would not be in reference to the hooks, but to the name itself.
Stanley M. Wright and Andrew D. McGill founded this great tackle concern in 1925. Their first patent dealt with a tied fly (1928) but it was with fish hooks that the firm would make their name. They first registered the name "Eagle Claw" in 1938, and it would become one of over 60 trademarks the firm owned over the years.
Because of this (and the mono snells) I believe the snells below date to the late 1940s.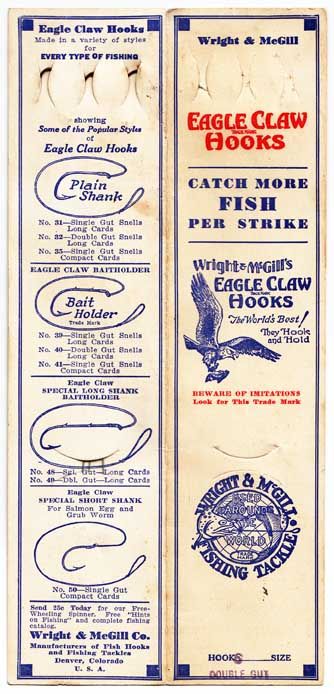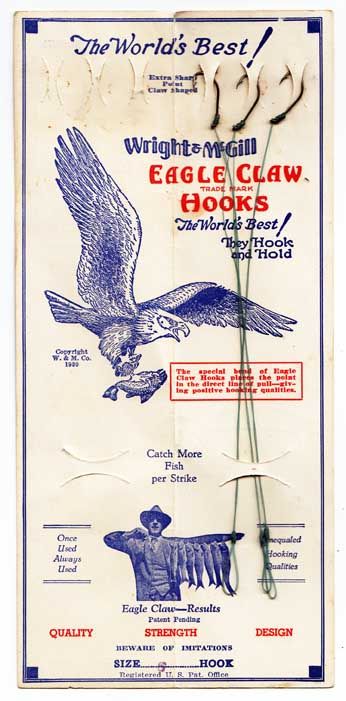 -- Dr. Todd