FRAUD ALERT: Fake Redifor Reels
By J.K. Garrett & L.P. Brooks
Observation
: Recently a REDIFOR reel was offered for sale.  The upper right quadrant of the head plate had extensive surface sanding which created a shallow depression. 
Analysis
:This reel, although described as a product of the REDIFOR Rod and Reel Co., Warren, OH, was actually a Pfluegar REDIFOR.  Other aspects, to include patent information and patent numbers listed on the butt plate and end caps were identical to the Pflueger REDIFOR model.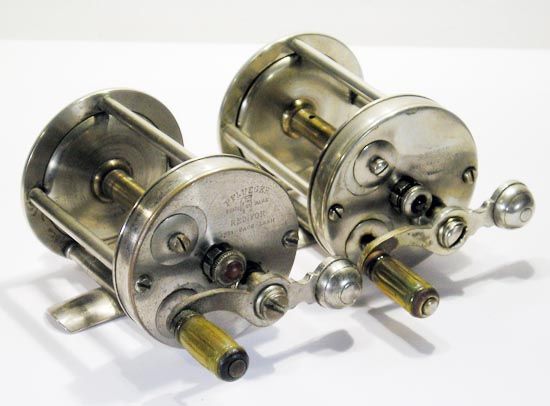 Further analysis revealed what appear to be the remaining traces of the paws of the Pflueger Bulldog logo located over the letters "D" and "F" in the word REDIFOR on the headplate. Note the placement of the Pflueger Bulldog logo on the following picture: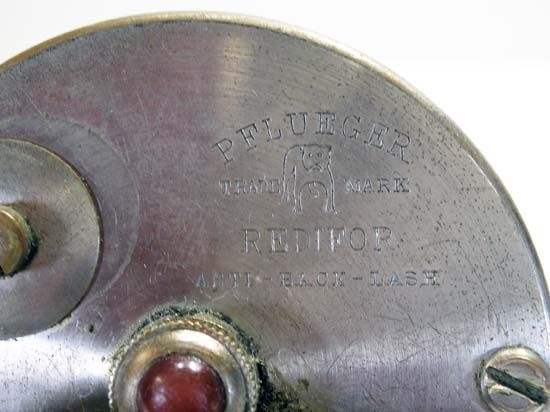 now note the traces left of the Pflueger Bulldog logo on the reel below over the letters "D" and "F" in REDIFOR: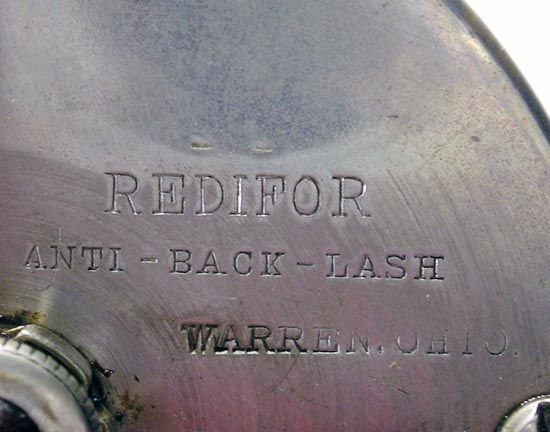 Note the picture above for the added counterfeit "Warren, OHIO" imprint.  It is obviously a different application than the imprint above it.  
Conclusion
: Someone went to substantial trouble to disfigure this reel.  Typically, an original REDIFOR reel carries with it a greater collectable value  than the newer Pflueger REDIFOR Models.   
Since the perpetrator of this fraud not only sanded off the Pflueger marking but also went to the trouble to make a  "Warren, OHIO" stamp, it is likely there are other copies out there waiting for the unwary or novice buyer.  We are ALL potentially vulnerable to such fraud, be it lure, reel or paper and the hobby we all love is so much diminished by its presence. Thanks for your attention.