Once in a while I run into an ad that makes me stop and wonder what was going through the mind of the person who came up with the idea. This ad is from the April 1927 issue of
Outdoor America
and is for the Martin Automatic Fly Reel. The automatic fly reel made by Martin has been around a long time and is familiar to anyone who has done a lot of fly fishing. They are still sold today. I personally have always preferred a single action fly reel rather than an automatic, but automatics are very popular around here, especially among bluegill fishermen. The Martin has long been recognized as one of the best.
I seriously doubt that I could find one veteran fisherman who ever thought of using his automatic fly reel as a baitcaster. When I first saw this ad I couldn't imagine what they were talking about. After reading the ad it turns out to be even stranger than one would expect.

I have taken the step of blowing up the pertinent explanatory portion of the the ad for easier reading.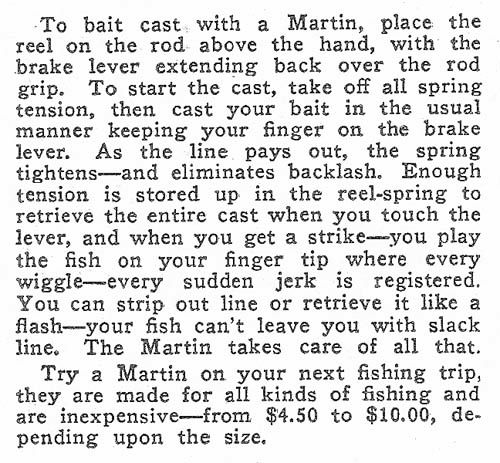 Obviously this would only work (if it worked at all) on a straight handled bait casting rod. I have serious doubts as to the distance achievable. If one did hook a really big one, hand lining on to the reel would be needed as the fish approached the boat due to the spring losing tension as more line was replaced on the reel. I wish I had an old side-mount Martin around here. I'd like to give this idea a try just to see if it did work.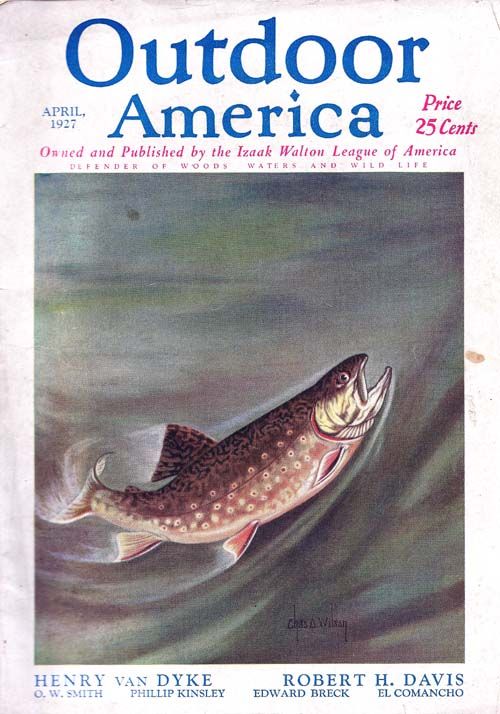 -- Wild Bill Sonnett