The Video of the Week
I don't know what I like more -- the way this dude-bro was using his spinning rod upside down, or the two-fish-on-one-cast. Either way it is a classic.
12 Things I Would Buy If Only I Could Afford Them
Who wouldn't want an
Arnold Palmer spinning reel
in the box, even if they were one of the worst fishing reels ever made?

This is a nice
Talbot Schmelzer Arms reel
.

I like this
Helin Flatfish dealer display box
.

This
Lawrence Creel catalog
is superb.

You may find an occasional
Uslan 500
, but rarely in the box.

Just the thing for that night out --
an A&F tie clasp
.

Never heard of these
Immage Up Tails
but they are pretty neat.

You don't find a
Pagin Scale Bass-Oreno
with detachable hooks very often.

I like this
Weezel Sparrow
in the box.

This
Vom Hofe salmon reel
is unreal.

A
Heddon Spin Diver
in gold flitter?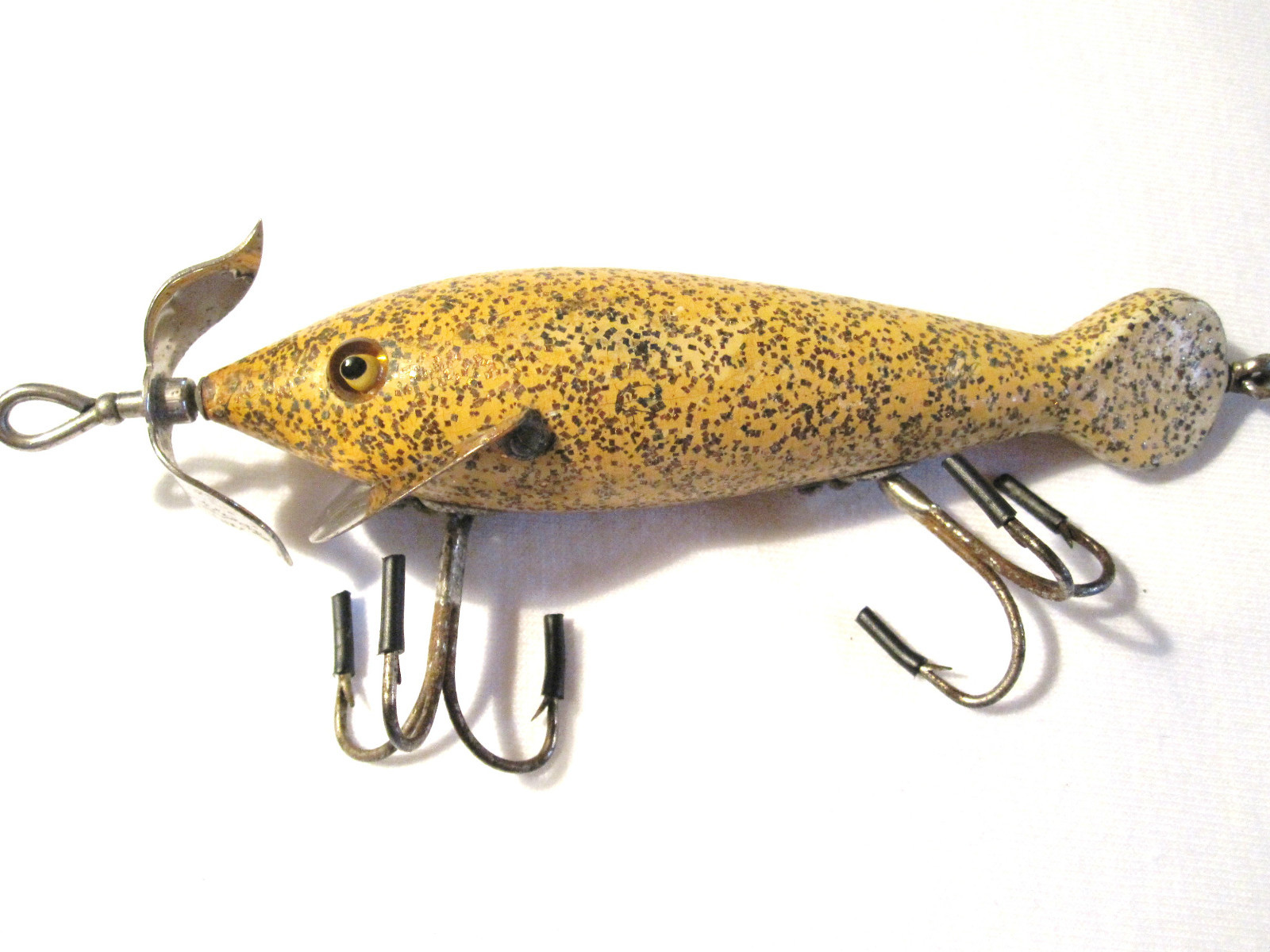 Heddon 4-18s
were made by Jack Welch. They are inspiring.

Well, winner winner chicken dinner. A
Haskell Minnow
has arrived on the 'bay for the first time in several years.

As always, have a safe weekend, and be good to each other, and yourself.
-- Dr. Todd