When looking through piles of really old outdoor magazines, I run into advertisements that remind me that the "gift giving season" is almost upon us. If you are like me and have a hard time knowing what is an appropriate gift, the following suggestions are presented here in an effort to help you out. 
 
First from the April 1917 issue of
Outdoor Life
comes an idea for your handyman friends. It's a just little weekend project in the basement.

For those of you with friends who might be considered "dull" company, why not consider giving them a little help as offered in this ad from the January 1914 issue of
Outer's Book
?
It's always nice to put a big smile on the face of your obese friends! From the July 1917
Outer's Book
.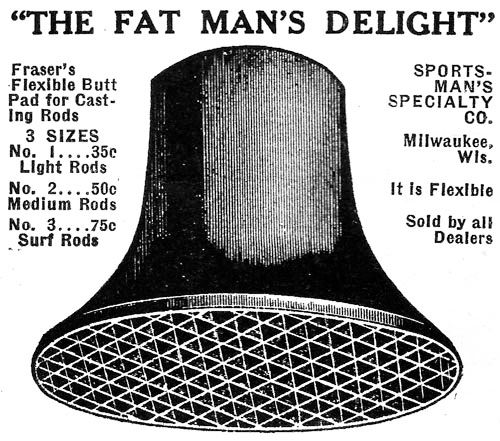 It is kind of a touchy subject, but most of us know a person or two who are a bit "slow on the uptake". Here is a great gift idea that they should find helpful in their self-improvement efforts from the July 1917
Outer's Book
.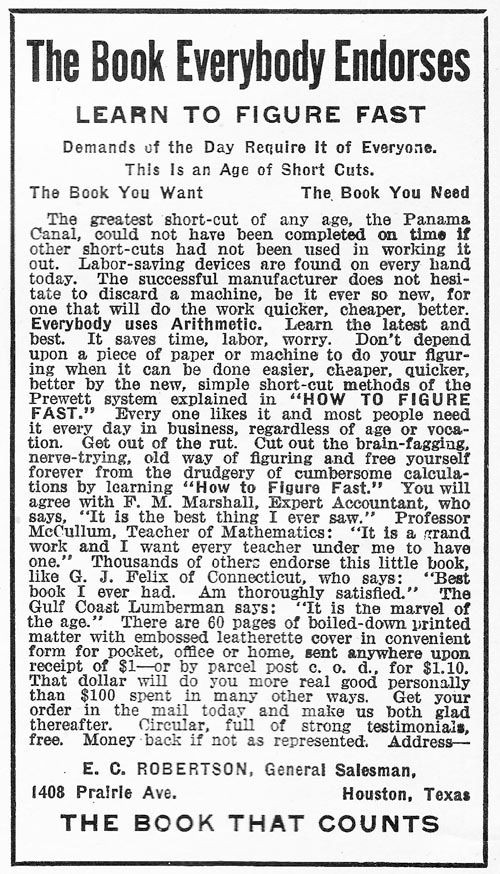 Nature is not always kind. I'm sure there are men and women you know who could benefit from a gift certificate for Dr W. Augustus Pratt's services....right? From
The American Angler
July 1919.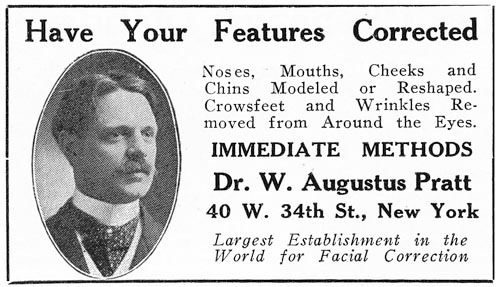 Back in 1948 my mother washed my mouth out with soap. I always thought that it was because I repeated some words I'd heard the man next door say. Maybe not. Is there anybody you know who could use a little "Dental Hygiene" upgrade? Here's the perfect gift straight from the pages of the February 1909 issue of
Outdoor Life
!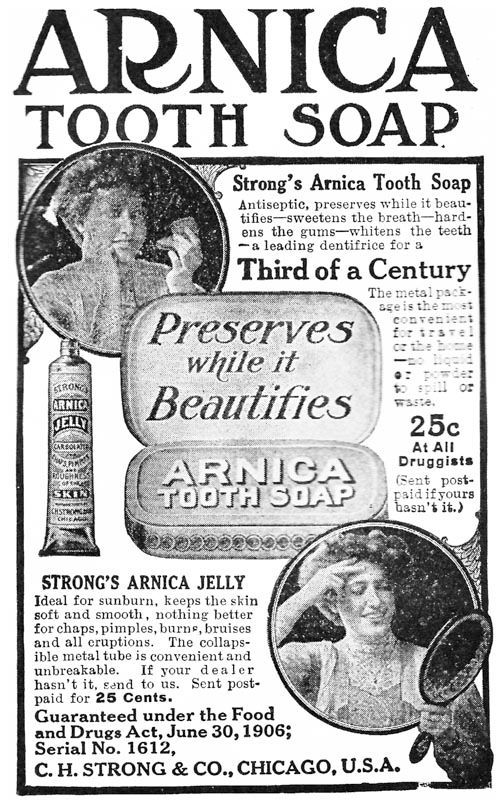 From the September 1911 issue of
Outdoor Life
comes a great gift idea for the "little woman". I'm sure even female acquaintances at work would really appreciate finding this book with the course of instruction under the tree.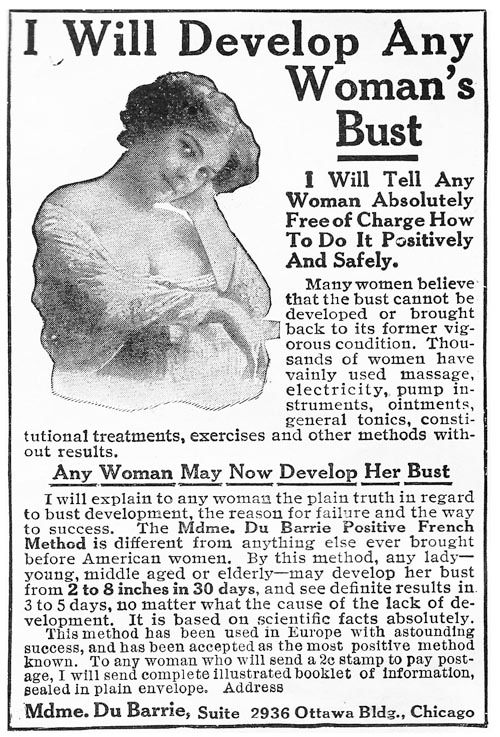 For your "frugal" fishermen friends who really don't like to buy two different products when one will suffice, here is a great idea from the July 1917
Outer's Book
. When they are done oiling their casting reel, they can head right into the wash room and spruce up!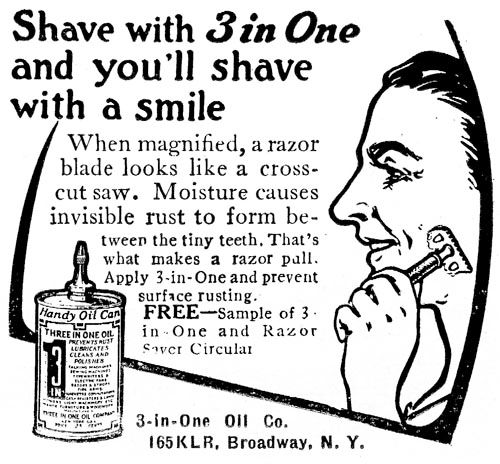 I have been thinking of fixing up the old "Man Cave" with some high quality art. So I ran this ad from the December 1911
Outdoor Life
past my wife thinking she would appreciate a little "hint" as to what to get me this year. Some people just do not appreciate help when it is offered.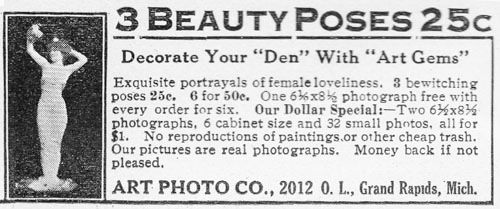 Always happy to be helpful.
-- Wild Bill Sonnett