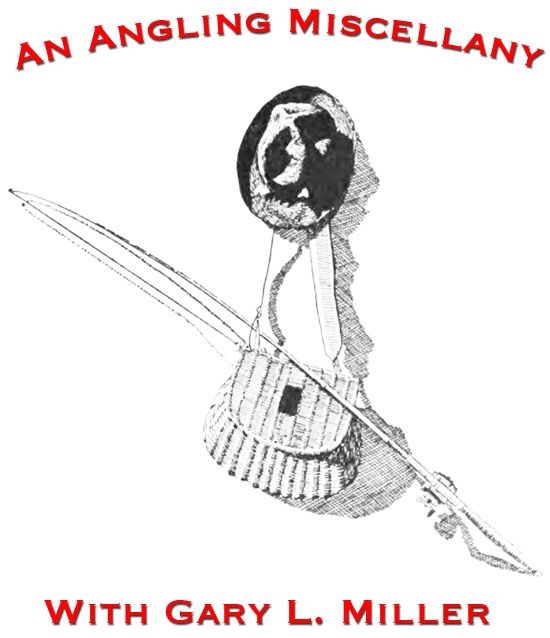 Many collectors may not realize that there was a time when an occasional Michigan Fish Law Digest featured photos of Michigan fishing lure manufacturers on their covers.  Two such digests are currently being
offered on eBay
.

The 1941 Digest features a photo of Traverse City brothers Bert (standing) and Art Winnie fishing for bass on Lake Leelanau using Bert's patented Stump Dodger lure.  Art was also famous in his own right as a fly tier, being credited with the origination of several well known flies, among them the Michigan Caddis and Winnie's Hopper (now popularly known as Joe's Hopper).  This particular photo was previously published in the March, 1935 issue of Sports Afield in an article by Ben East entitled, "Opening Day On Leelanau".  Also featured in the article was another Traverse City man, Walter Hastings, the uncredited author of the photo and a staff photographer for the Michigan Department of Conservation.  All four of these men, East, Hastings and the Winnie brothers were good friends.  It's my guess that Hastings in his capacity as Conservation Department photographer needed a generic fishing photo for the cover of the digest and slipped this one in as a personal tribute to his friend, Bert Winnie, who had recently passed away in July of 1940.
Once started down this road, it must have been difficult for Hastings to resist putting more of his pals on subsequent covers as the following year's 1942 digest featured two more friends fishing in a canoe, also apparently on Lake Leelanau.  The two men appear to be Earl and Dan Perrin, owners of the resort, Perrin's Landing, which was the setting for the Ben East article in 1935.  Earl Perrin was a well known local fisherman who invented and eventually patented a cowbells type trolling lure for Brown Trout known as "Earl's Pearls".
Perhaps Hastings was found out and chastised as subsequent Michigan Fish Law Digests for many years thereafter were devoid of actual photographs using artwork instead.  We don't see another Michigan fishing lure manufacturer on a digest again until many years later when the 1979 cover featured a photo of Homer LeBlanc, manufacturer of the Swim Zag and the Swim Whiz among other lures.
-- Gary Miller