The River Runt Spook is a BIG Success! Part 2
After a very subdued start in 1933 --- it was not mentioned in the "New Products for 1933" notice to dealers and only obscurley mentioned (with no illustration) in the 1933 catalog as "perfected as we went to press". It was obvious that the type of success that this bait was about to receive was wholly unexpected by the folks at Heddon. By 1934 it received some mention in the catalog and appeared in a few magazine ads. By 1935 It made the front cover of the catalog and building upon this success a new floating model as well as a jointed model were added.  
The full page black & white ad presented here appeared in July of 1936 in Hunting & Fishing Magazine and illustrates that the River Runt was now considered to be the number one bait in the Heddon line.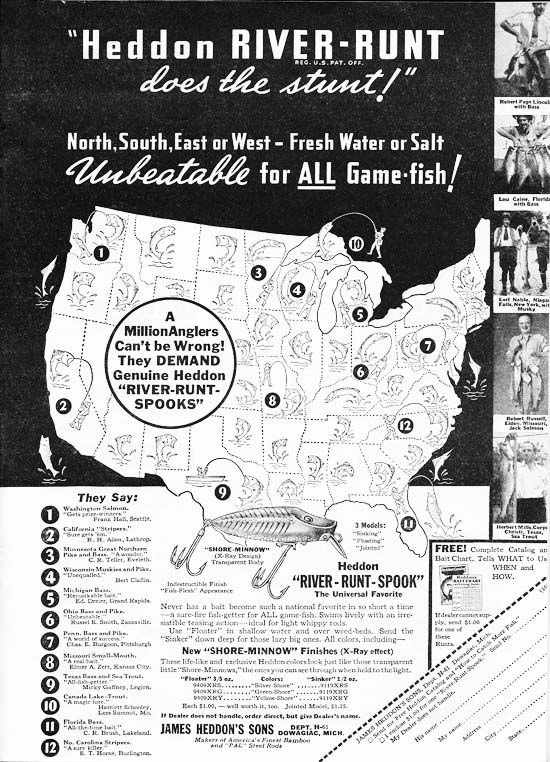 In 1939 full page color ads appeared such as this one on the back of the July 1939 issue of Sports Afield. Only one thing can account for this sudden and unexpected rise in popularity -- the darn thing caught fish like crazy.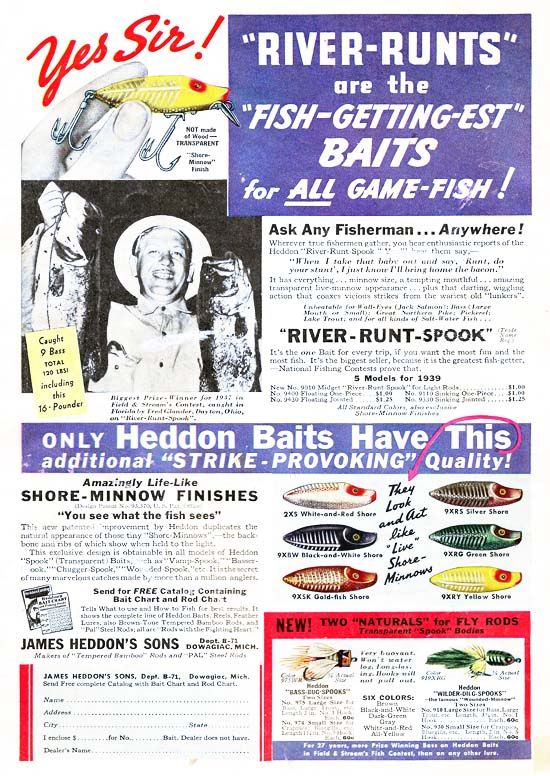 As a boy in 1957 I was about to go with my father and an adult friend on my first Canadian fishing trip when my next door neighbor  (a man that seemed old to me at the time but who in fact was 44) called me aside and told me he was going to lend me his best fishing lure for the trip. If I lost it to a big fish that was OK, but otherwise I was expected to return it to him when we returned home. It was a  Floating River Runt Spook in Yellow Shore Minnow pattern. I was assured that it was deadly on all fish. To make a long story short, I caught more fish on the trip with this bait than my father and his friend put together. After returning the bait to my neighbor, I could not wait to go down to the hardware store and buy one exactly like it. I was a "dyed in the wool" River Runt man for several years thereafter. I seldom use it today, as I prefer to fish "top water" but when asked what I caught my largest bass ever on, I still have to confess it was a Midget Digit River Runt in an Ohio farm pond in 1976.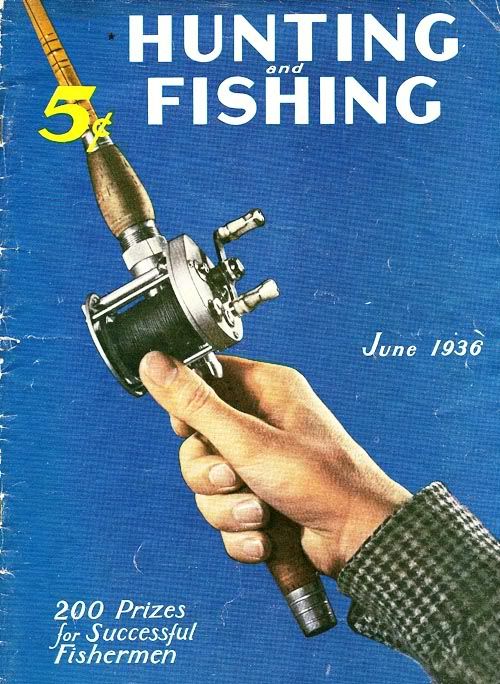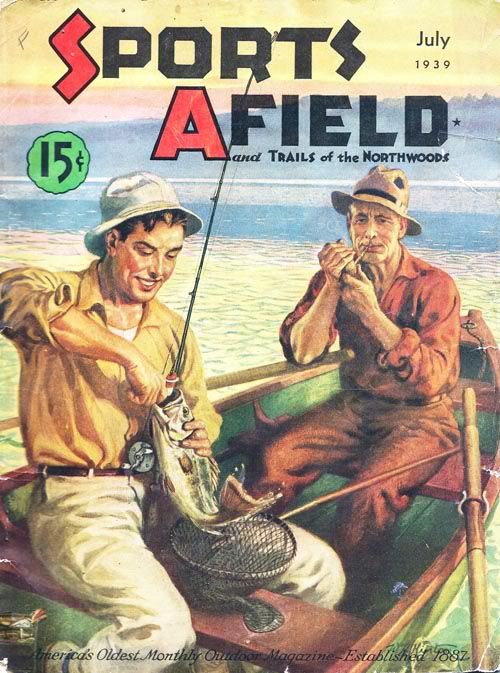 -- Bill Sonnett