The following ad for the
New York Herald Tribune
ran in 1934 and had the most wonderful opening line:
As a rule, men who enjoy fishing are kindly disposed to their fellowmen ...
It was men like this, the copy said, who read the
Herald Tribune
, which was for some years New York's second paper behind the Gray Lady. Considered the classic suburban paper, it is no wonder they sought out the middle class angler -- and created this memorable ad.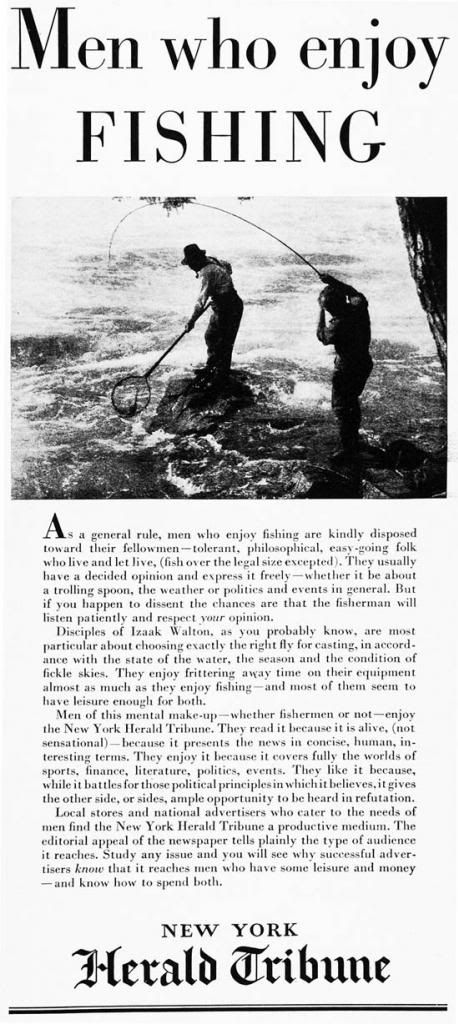 -- Dr. Todd