Canadian Border or Canada Crossing or Fishing Trip or ?
If you have ever been fortunate enough to go fishing in Canada there is a good chance you crossed the border going in to Canada by car. It is an exciting part of a long trip. There is a formality to the crossing itself. You are asked a number of questions and have no idea if the ordeal is going to take minutes or up to hours pulled over on the side.
Each year I have crossed at the Fort Frances-International Falls International Bridge. The bridge is a privately owned toll bridge connecting the towns of Fort Frances, Ontario and International Falls, Minnesota. This road and rail bridge is jointly owned by the Boise Inc. and Abitibi Consolidate, which operate paper mills.
The bridge carries both road and rail traffic. Take a look at some older postcards of both the American side and the Canadian side of this crossing. Collecting even a few of these postcards can remind you of some of your favorite fishing trips. I hope these postcards bring back some of your memories.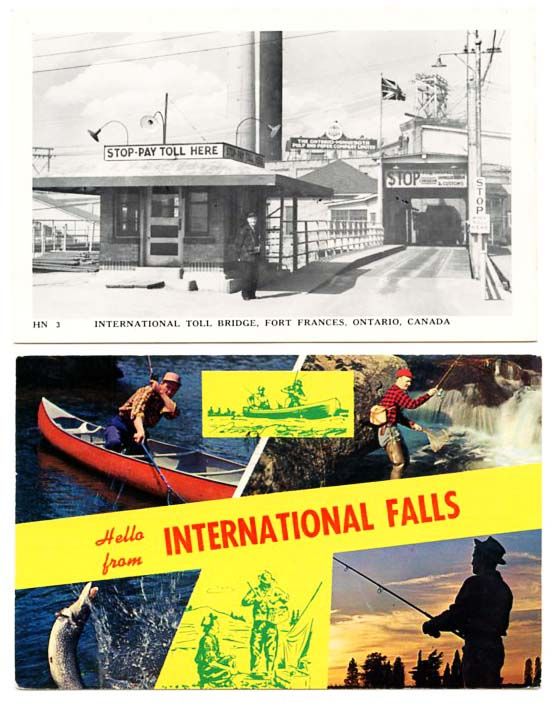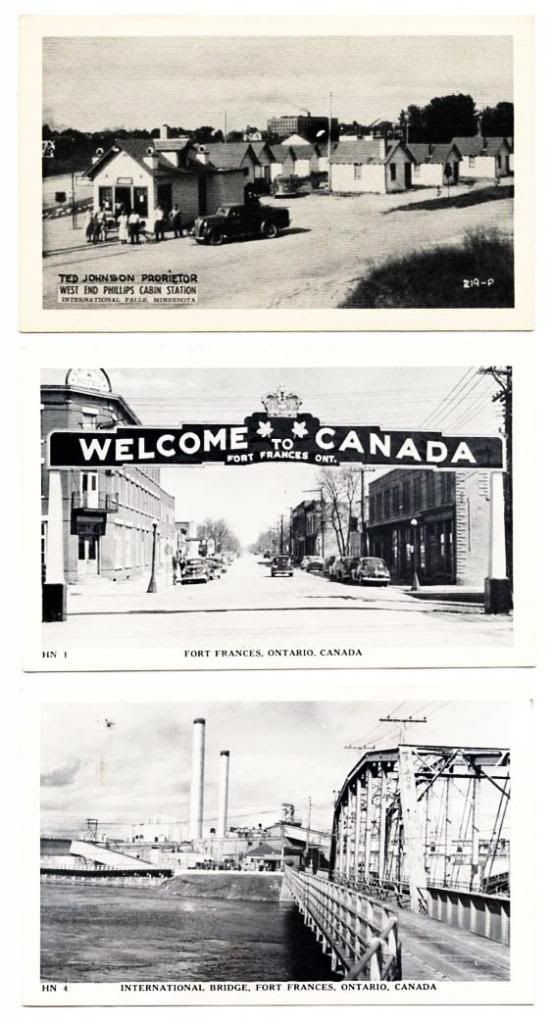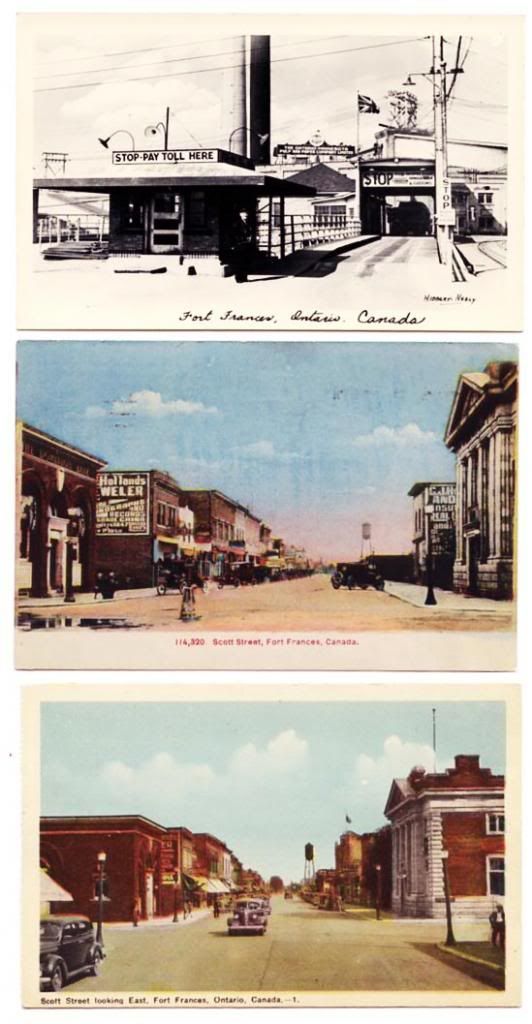 -- Michael Koller