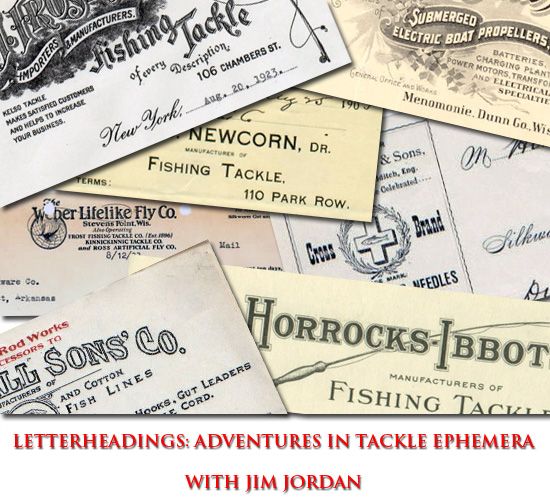 This weeks feature is another Creek Chub Bait Company envelope. This envelope carries an illustration of an angler in a rowboat fighting a jumping bass, hooked up on a Pikie minnow. The text on the envelope boasts 44,000,000 Pikies have gone fishing!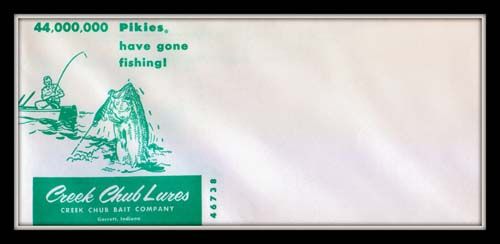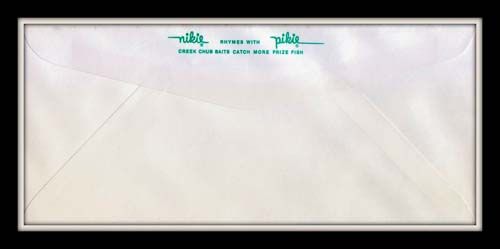 Even when you consider the number of Pikie variations and the duration of their production, that number is an astonishing.  I have never seen an example of this envelope with a postmarked date. On the back of this envelope it says "Nikie rhymes with Pikie". The mention of the Nikie bait helps date this to no earlier than the introduction of the Nikie.
Variations of the Nikie were available from 1956 through 1978. This style Creek Chub envelope is fairly common. These envelopes as well as a number of other unused Creek Chub factory leftover paper items turned up in great numbers at antique tackle shows in the 1990's. The following items also came out of that same cache of factory leftovers.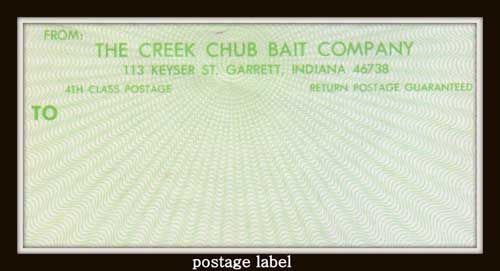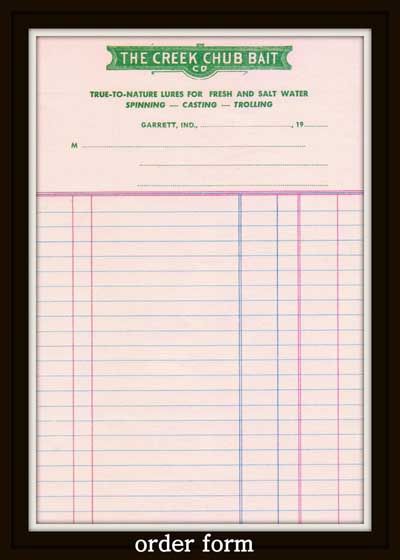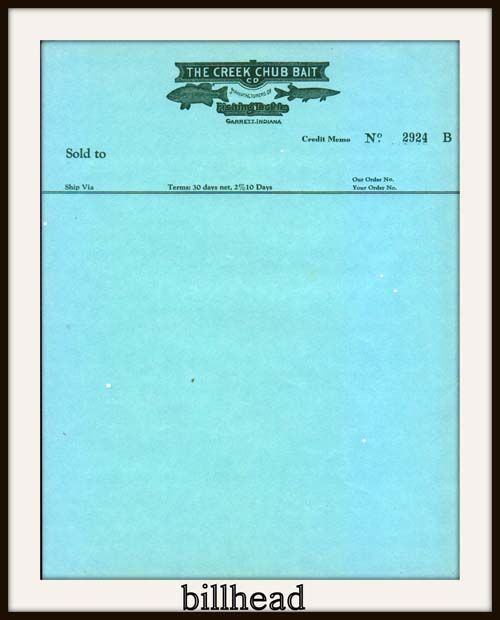 Best regards,
Jim Jordan