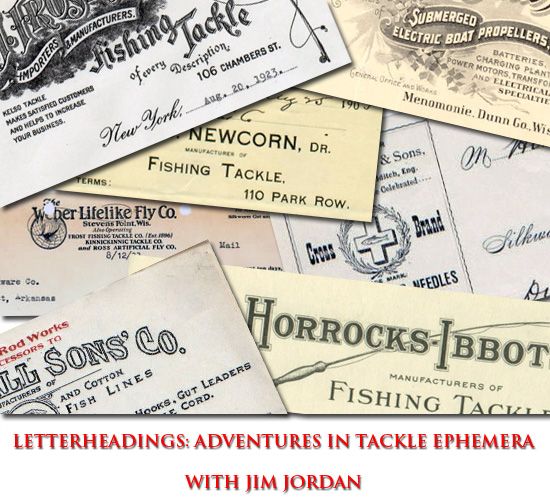 This 1915 Clinton, Iowa postmarked envelope is from the Marvel Hook Company. It has a nice fishing scene with two men in a boat one is reeling in a fish caught on a Marvel hook and the other standing at the ready with a landing net. It also shows a close up inset image of a Marvel Hook catching a fish. This close up image is almost identical to artwork used in early Japanese Novelty Company ads.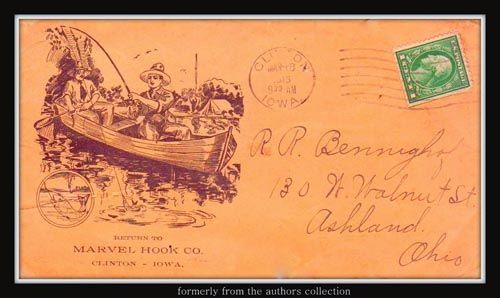 The Marvel Automatic fish hook was invented by Andrew A. Paysen. He was quite the inventor,  he held two separate lever type gaff hook patents. One granted in 1910 and the other in 1911. Paysen also received a patent for a gas engine in 1913.
The Marvel Fish hook was being heavily advertised from 1911-1913 by the Japanese Novelty Company and the Marvel Hook Company simultaneously .These two firms were based in Clinton, Iowa. According to early Andrew Paysen paperwork, the Japanese Novelty Company was the only one having license to manufacture the Marvel fish hook. It is unclear whether the Marvel Hook Company belonged to Andrew Paysen or if it was part of the Japanese Novelty Company.    
Best Regards,                  
Jim Jordan