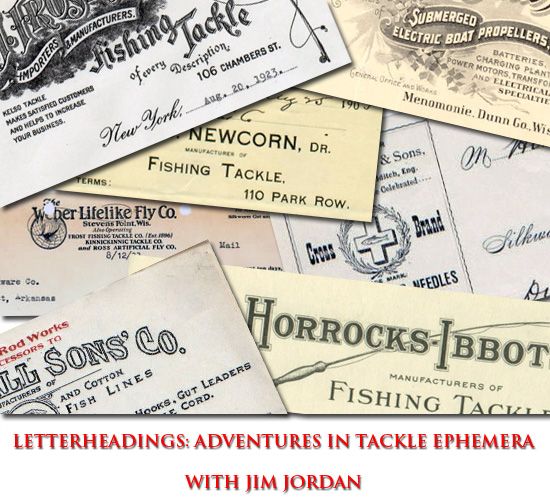 I thought this early two sided John J. Hildebrandt ad sheet would make an  interesting follow up to last weeks Hildebrandt letterhead/ envelope feature.The majority of collectors and fisherman associate the Hildebrandt name with quality spinners and hackle and hair tied flies. An often overlooked fact is that the John J. Hildebrandt Company played a big part in promoting and making famous the floating bass bug.
There is much debate among historians as to who was responsible for creating the bait which is now referred to as the popper. Two of the front runners in the debate are Bill Jamison and his Coaxers and Ernest Peckinpaugh with his Night Bugs. This debate may never be settled, but by the 1930s  the name Peckinpaugh was considered synonymous with the floating bass bug. In 1900 a floating bass bug could not be found on the market. Just thirteen years later Peckinpaughs Night Bugs were readily available through Peckinpaugh in Chattanooga and from Hildebrandt in Indiana. Pecks Night bugs were made of cork as well as red cedar.   
This Hildebrandt ad sheet  listing  (floating) wood bodied Night Bugs is undated. Night Bugs are said to have been listed in Hildebrandt catalogs as early as 1913.
The reverse of the ad sheet advertises  Bucktail streamers and shiners , as well as Guinea Belle treble flies. The Bucktail Shiner was also a product of Peckinpaugh. In the 1919 book 
Fishing, Tackle & Kits
, author Dixie Carroll sings the praises of both Pecks Night Bug and Bucktail Shiner.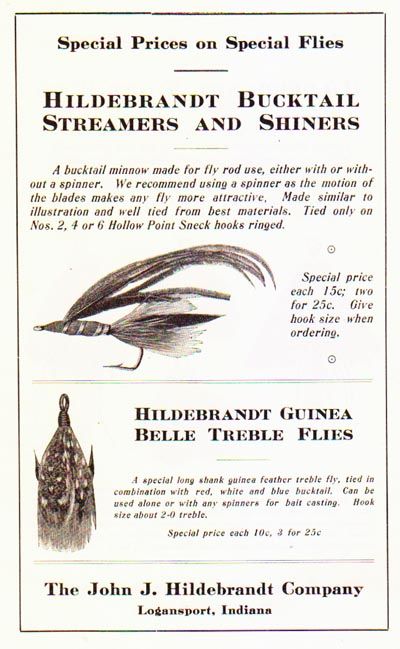 By 1930 any mention of the Night Bug is absent from Pecks catalog, while the Bucktail Shiner was still being listed . Perhaps as an homage to fellow bass bug pioneer Bill Jamison, the 1930 Peckinpaugh catalog offered Pecks  Bass Bugs and Bucktail Shiners supplied on Jamison barbless hooks at 60 cents per dozen  additional cost.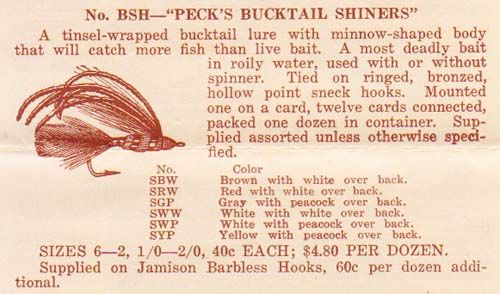 Best Regards,     
-- Jim Jordan