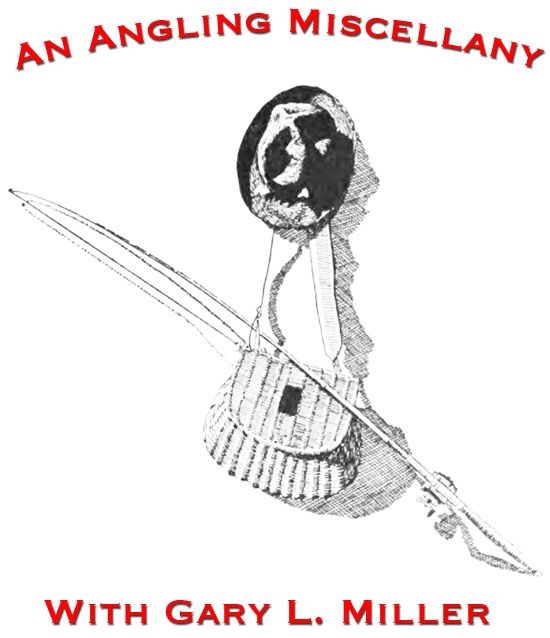 Here's something I just came across that you may find useful for those interested in line research.  I've never heard of Heddon's "Double-Header" Bait-Casting Line before. It's from a blurb in the June 18, 1931 Hardware Age Magazine.
Heddon "Double Header" Bait-Casting Line
"Double-Header" bait casting line, offered by James Heddon's Sons, Dowagiac, Mich., has ends which are double braided. Middle portion of 40 years is light test and five yards near each end is gradually reenforced by braiding in extra strands. By this extra braiding the maker states that double strength and double wear are obtained.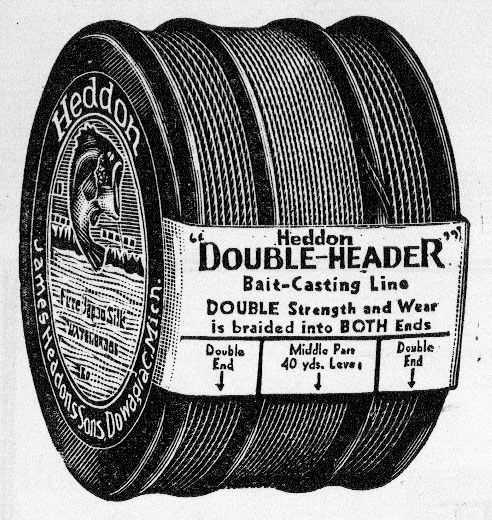 Line may also be reversed, giving it so much extra wear and strength. This line is particularly valuable because the extra strain on it in playing the fish close to the boat, or in landing it, is matched by the greater strength at the ends. "Double-Header" lines are handsomely packaged on individual spools with three sections, showing the heavy ends on either side and the lighter test in the center. Spools are decorated with gilt, and four spools of line in gilt paper are packed in a display box. Line is offered in three weights: 12, 15 and 20-kb. test, with ends 10 lb. heavier. List price of display box is $13.00. It includes 1 12-kb. center line No. 12/22 list, $3.00, s spools No. 15/25 with 15-kb. center at $3.25 each, and a spool of 20-kb. center line No. 20/30 at $3.50. Usual dealer discount prevails. Other combinations may be ordered.
-- Gary L. Miller