Don't have time to read 50+ fishing and tackle collecting blogs and web sites? Well, let us do it for you! Follow all of the latest news, articles, and stories on
our Whitefishpress Twitter
account! Hint: You don't need to be a member...just bookmark the
Twitter Feed Page
or click on latest links to the right!
Terrible tragedy occurs when noted outdoor writer and wife are killed in fire…Sebile crankbaits are awesome…the Alabama Rig again…the Fred Hall show…a nice article on the Pflueger Medalist…Sprecher's Bar sold fishing tackle…British angler dies when rod hits electric wire…a review of Salmon Fishing in the Yemen…a Roaring River guide…tying flies is great…Jeremy Lin, basketball star and dedicated angler…Dennis Whiteside, collector, gets profiled…Chanel Fishing Rod is $18,000 of chic angling.
The Big Lead
: A horrible, horrible tragedy--outdoor writer and photographer Don Ingle and his wife Jean passed away
in a house fire
. What an incredible sad event.
Sebile crankbaits are becoming
all the rage
.
Your weekly dose of
Alabama Rig
.
The Fred Hall show runs
all weekend
.
A nice article on the
Pflueger Medalist
.
Custom rod builders
come to High Point.
Sprecher's Bar in Leland has been open for 111 years--and sold
fishing rods
.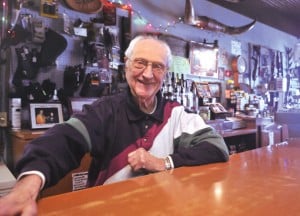 Rod thief
is caught.
Sad news:
British angler dies
when rod hits electric wire.
The Northeast Wisconsin Fishing Show is a
three day event
.
A review of
Salmon Fishing in the Yemen
.
Emily Blunt
hooked Ewan McGregor's dog
while fly fishing…
Man makes career from
fishing Roaring River
.
Tying flies is a great
form of therapy
.
Basketball star Jeremy Lin
goes fishing for Redfish
.
A nice profile of lure collector
Dennis Whiteside
.
Finishing with a FLourish
: The new Karl Lagerfeld
Chanel Fishing Rod
is what all the chic anglers will be fishing with.
-- Dr. Todd