Over the course of the next year, we'll be detailing the history of 52 companies that sold branded fishing tackle. 52 trade houses in 52 weeks -- some obscure, some famous, and all available exclusively here on the Fishing for History Blog! If you have any items from the week's entry you'd like to share with us, please send it my way and I'll make sure it makes it on the blog.
For a discussion of what exactly trade tackle is,
Click Here
. Enjoy the 52 for 52!
o - o - o - o - o - o - o - o - o - o - o - o - o - o
Trade House Tackle, Part 49:
Spiro's of San Francisco
As I am headed to San Francisco in two weeks, I thought I would write up one of that great city's old time trade houses -- The Spiro Company of 301 Market Street.
The company was founded around 1887, but the earliest notice I have of the firm is a 1910 ad in the magazine
Our Navy
for Spiro's Harness Company at 309 Market Street.
I believe the firm expanded into sporting goods in 1912 (the 1927 catalog was denoted "No. 15"). This is further evidenced by a 1912 notice in
Motor Body
magazine declaring the Spiro Harness & Carriage Co. was "enlarging their place of business on Market Street. The addition gives them a frontage of sixty feet and a building five stories high. Besides harness and carriages, this company handles all kinds of leather, camp goods, fishing tackle, and a full line of sporting goods."
The company was popularly referred to as Spiro's, the "Greatest Sporting and Outing Goods Store in the West." As their catalog declared, "we operate our own factory for the manufacture of tents and canvas goods, repairing and remodeling fishing tackle, firearms…" By 1917, the firm had a branch at 1127 Broadway in Oakland. It was run by J.H. Spiro and Laurence J. Spiro.

A 1917 advertisement for Oakland Spiro's.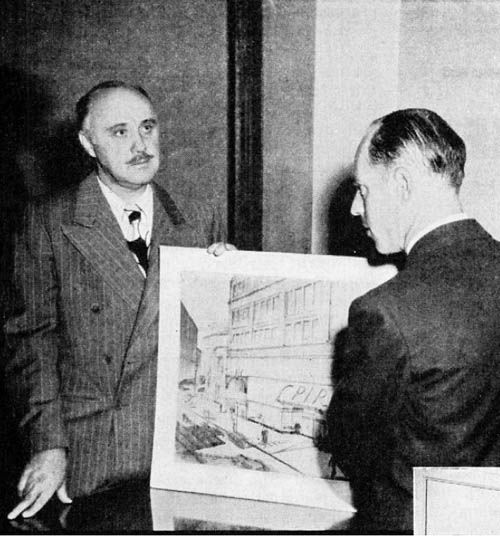 A photo of Laurence J. Spiro, Right, from the Nov. 1945 Rotarian Magazine.
The company sold perhaps the most extensive line of fishing tackle in the 1920s and 1930s on the West Coast. They were purveyors of the best fly rods in the world, including being a distributor for Eustis W. Edwards in the 1920s, as well as Leonard, Hardy, Thomas, Heddon and others. They also sold a full line of saltwater rods as well.
A nice late 1930s era Spiro's trade rod made by Heddon.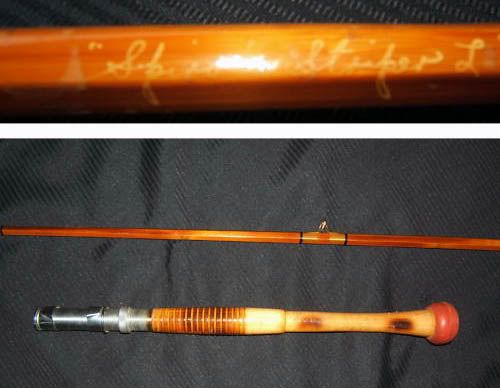 A Spiro's Striper bamboo surf rod.
They also sold a lot of other marked tackle, including terminal tackle ranging from carded snelled hooks, to flies, to fishing lines. The Spiro's name was branded on a great deal of tackle.
Wooden line spool from the late 1910s.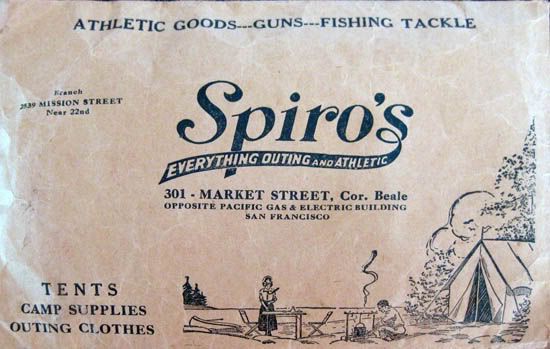 Envelope of flies from the 1930s.
The company was in business until at least the 1950s, and even branded a few early fiberglass fly rods. It was a classy outfit from start to finish and sold a lot of high end fishing tackle.
It's good to remember it's history, especially as I get ready to embark on a trip to the city of the Golden Gate!
-- Dr. Todd