The Canadian Antique Fishing Tackle Association (CAFTA)
Just a note to let everyone know that the The Canadian Antique Fishing Tackle Association (CAFTA) will be holding its annual show in Cobourg, Ontario on
Sunday, June 3 from 9am until 2pm. Ken Kerr writes: "We should have approx.
60-ish tables. For those that don't know, Cobourg was the home of Canada's first lure-makers -- John, T. Henry and William DeLany and was the 'summer home' to many famous and wealthy Americans (including Civil War officers).
As well, Lucky Strike Bait Works had a factory there just after WWll, which made metal parts and was named after  Rusty Edgar's girlfriend. The town is old and very pretty, with a large pier on Lake Ontario, and a lot of the DeLany homes, graves and stores are still there."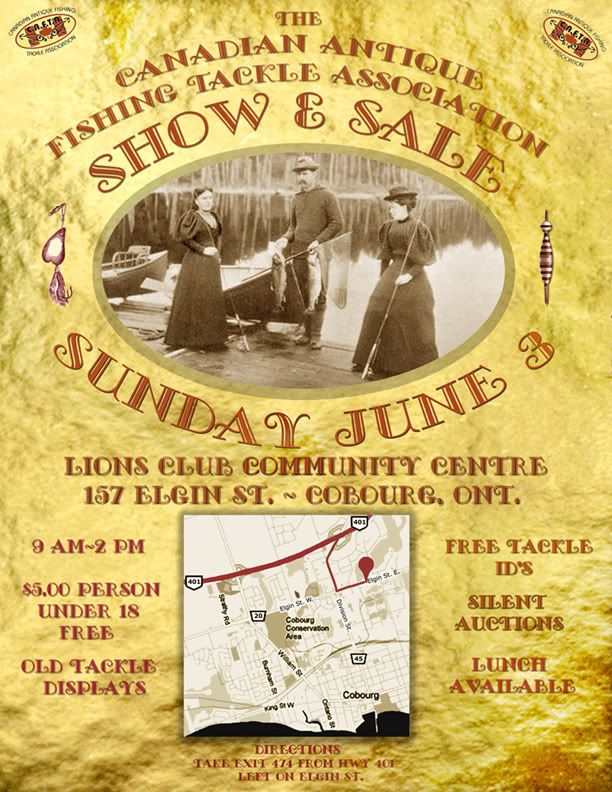 Note that the CAFTA website has info on the show, and membership information.
Go to the
CAFTA Web Site
to learn more!
-- Dr. Todd