The Shakespeare Baseball Team ca. 1920s-1930s
Last year, in honor of the World Series, we wrote about Matt Lollman's Great-Grandfather and Grandfather, the first father-son player-manager to win the World Series. Matt followed this up with a great piece I'm using to celebrate the Fall Classic. Here's his great article on the Shakespeare Baseball Team of the inter-war period.
I think we would be remiss without acknowledging the lure and reel connection with Shakespeare's sponsored Baseball Team from the late 1920s early 1930s.  
Heres a link to two photos of the baseball team ca. 1930.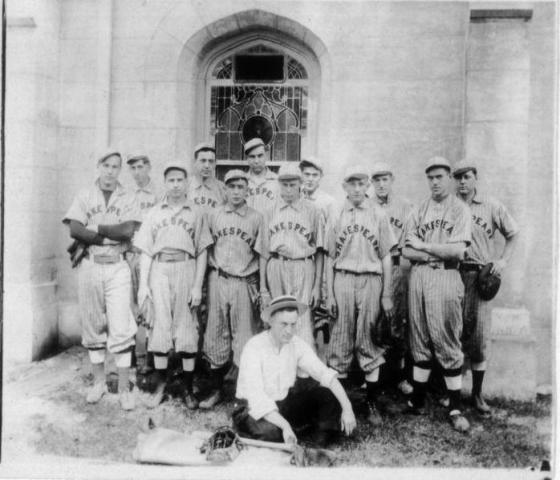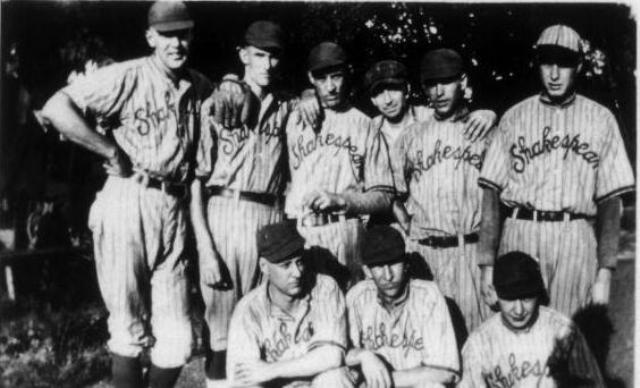 Matt's Shakespeare Baseball Bat.
I also have as one of my most prized lure possessions a bat from the Team. And as additional photo here is one I have of Babe and my great grandad on horseback in 1925 Heading North from Spring Training is the caption grandmother has written on the back.  
-- Matt Lollman