The Age of Mechanical Reproduction Fishing Exhibit
My friend ron P. swegman, noted fly angling writer and author of the great book
Small Fry: The Lure of the Little
, recently was invited to participate in the recent
The Age of Mechanical Reproduction
in Philadelphia on October 7th, 2011.
Ron write: "It was a big success based on the healthy turnout. The curator, Daniel Abraham, was well pleased. The venue features quality heritage brand merchandise that conveys an early twentieth century look and feel. My rustic fly fishing equipment and artwork fit right in. Here attached are four snapshots from the opening reception."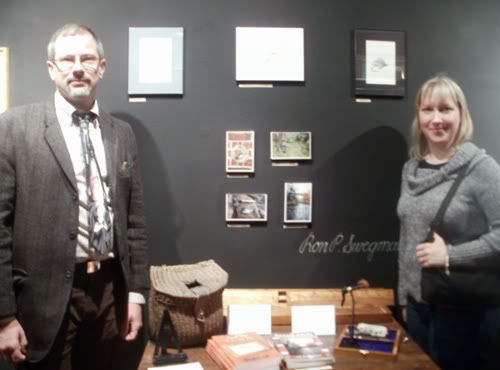 AITA Exhibtion Ron & Maryann at Opening Reception
AITA Exhibit Top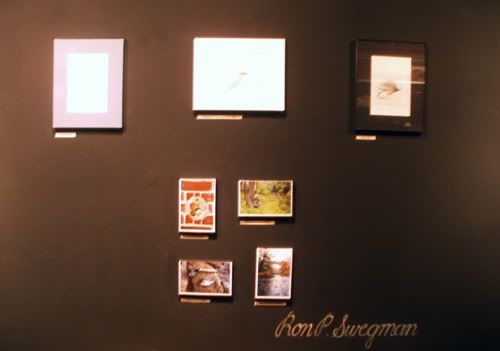 AITA Exhibit Middle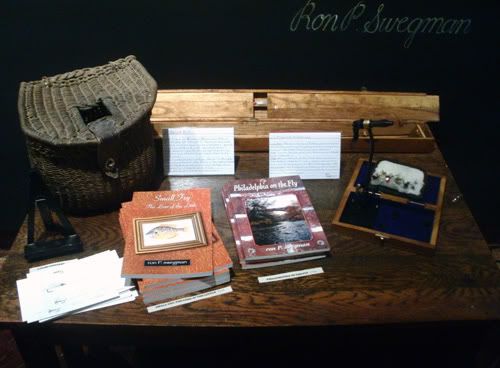 AITA Exhibit Bottom
Looks like it was a big success! Congrats to ron on the nifty display. If you're in Philadelphia stop by and check it out!
-- Dr. Todd