Don't have time to read 50+ fishing and tackle collecting blogs and web sites? Well, let us do it for you! Follow all of the latest news, articles, and stories on
our Whitefishpress Twitter
account! Hint: You don't need to be a member...just bookmark the
Twitter Feed Page
or click on latest links to the right!
The case for lead weights...a monster fish leads to a lifelong obsession...Irish fly fishing...man catches 1000th species...famed Texas bass guide retires...mounting a World Record Brown...muskies on the fly...Aussie PM snubs tackle establishment...Ben Affleck to play angler in new film...go fish Goa...Tiger Trout record stands 32 years and counting...British anglers spend 3 billion pounds per year...new World Record Brown is established...a record eel claim in Britain is causing an uproar...Rangeley Outdoor Sporting Heritage Museum opens...Kiwis fish in a time warp...it must be THE NEWS OF THE WEEK!
The Big Lead
: The bad rap against lead is exposed by both the
World Fishing Network
and ESPN's
Bill Dance
.
A monster fish that lead
to an obsession
.
The Irish turn out in big numbers for the
fly fishing championships
.
Angler finally catches his
1,000th species
.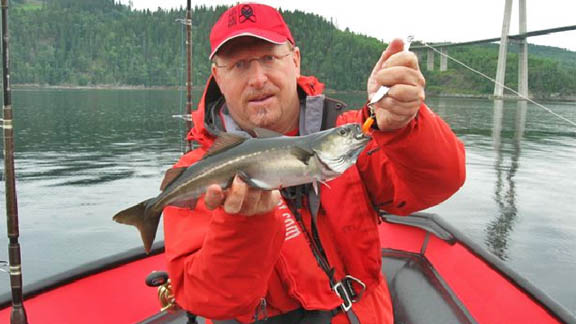 A famed Texas bass guide retires
after 45 years
.
Mounting the world record
Brown Trout
.
On Missouri's Grand River, a new reel and an old fillet knife
get a workout
.
Muskies on the fly in
Northern Wisconsin
.
Aussie PM snubs
fishing tackle trade show
.
Fishing with
"Tackle" Terry
.
Ben Affleck to play
an Alabama angler
in new film by Terrence Malick.
When I saw the title
"Jigging Mayhem at the Vernons"
I thought something has gone amiss with my friend Steve.
Go fishing
in Goa
.
In Oxford, UK, a tackle shop
is burgled
.
The Tiger Trout record still stands
after 32 years
.
The always good Paul Smith on why you need a regular
check-up at the doctor
.
British anglers are fishing obsessed to the tune of
3 billion pounds
.
Roger Hellen's 41 pound 8 ounce Brown is officially
a new workd record
.
In Britain, a tumult over a
record eel claim
.
Georgetown father-and-son net a
497 pound tuna
.
Kayak Angler Magazine claims
chicks dig big fish
.
The Rangeley Outdoor Sporting Heritage Museum is
now open for business.
Finishing with a Flourish:
In New Zealand, they are fishing
the time warp
.
-- Dr. Todd