Video of the Week
A classic IGFA video featuring a massive Penn Reel in action.
Things I Would Buy If Only I Could Afford Them
This is a strange
Bretton 902
French spinning reel.
This
Master-Kaster No. 3
Pump Action Reel is a rare bird indeed.

This is a super neat
1914 Shakespeare casting reel
.

This is a super cool old
Martin Automatic
fly reel and box.

This is an absolutely GORGEOUS
Julius vom Hofe fly reel
.

A nifty
Granger fly rod
is driving the W&M collectors insane.

The
Rhodes Mechanical Frog
is on the short list of classic frog baits.

A classic
Orvis fly reel
is one of the truly great fly reels of all time.

This VERY early
Wes Jordan-made Orvis Battenkill
was made for gunmaker Eugene Reising.

Of all bamboo fly rod makers,
Hiram Hawes
is my absolute favorite. As Wes Jordan once said, "I never saw a Hawes rod that wasn't perfect."
A
CCBC Special Dace Dingbat
is a really rare find.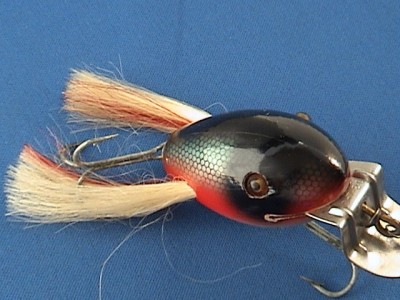 This
1903 Harris Reel
NEVER, EVER comes up for sale.

As always, have a great weekend, and be good to each other, and yourself.
-- Dr. Todd