A Laker dance girl is a fishin' gal...the boat that served as the basis for Quint's in the movie
Jaws
is auctioned...saltwater kayak fishing...revolting against the lead ban...a mythical Grouper named Phar Lap...a new play centers on fishing fishing companions...one man thinks Sage sold its soul (and its dealers)...nothing says love like a big Flathead...Orvis is into statistics...talk show host Jimmy Kimmel would rather be fly fishing...it must be the NEWS OF THE WEEK!
The Big Lead:
Stefanie, the Los Angeles Laker girl, is just a
fishin' gal at heart
.
The Cricket II, the most famous shark fishing vessel ever,
goes on the auction block
.
Two men with shark on the brain
would have made Frank Mundus proud.
A Kiwi Saltwater Kayak angler
gets profiled
.
The lone female in the Bassmaster Classic field
is facing some opposition for getting into the field via a joker clause.
Even in tough economic times, Northland Fishing Tackle
renews its sponsorship
of the National Professional Angler's Association.
Illinois anglers are up in arms over the proposed move away from
lead fishing tackle
.
Ice fishing on Green Bay
is a ton of fun
.
This angler prefers
fishing the old school way
.
New fishing lures are making a big splash
at the BASSMaster Classic
.
A review of the new play
"The Fly Fisher's Companion."
If you're fishing near Pasco, try the
power plant canal
.
A moment with
Michael Clark, taxidermist
.
New Zealanders are arming themselves
to catch Phar Lap
, the near-mythical Grouper that trolls the waters off the Clarence River.
One pro angler muses on the joys and frustrations
of professional fishing
.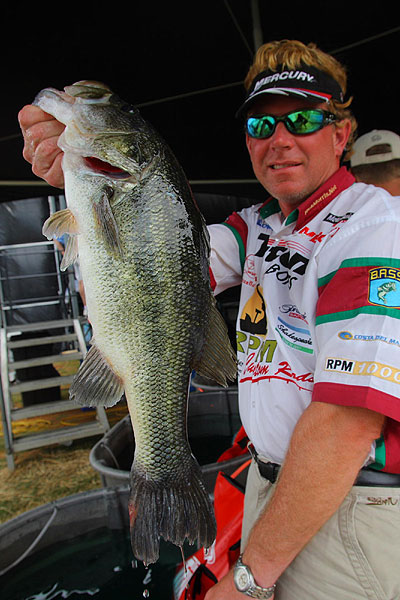 A Kiwi anglers gets his jollies
wrestling big fish
.
Even MSNBC is carrying the story of the
North Carolina record gar
.
Your
South African fishing report
: more Geelbek are plentiful, but Kob and Leerfish are scarce.
Potential world record Tiger Musky is
caught through the ice
.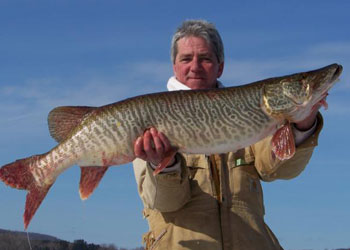 Yet another fishing columnist
weighs in against Dick Cheney
as the guest speaker at the AMFF.
Did Sage rods sell their souls (and their dealers) by striking
a deal with Cabelas
?
Canada's
The Pincher Creek Echo
reports that
bamboo rods of Arne Andreason
are a real catch.
This grandmother has a
whale of a fishing tale
.
Ahh, nothing says
amore
like a big Flathead
.
How Orvis uses
cross-channel data to boost sales
. And you thought 21st century tackle companies were soulless automatons?
Finishing with a Flourish:
ABC talk show host Jimmy Kimmel dreams of the day he can head for the hills and
disappear with a fly rod
.
-- Dr. Todd