The Video of the Week
Theres always a bigger fish … watch this four foot shark get eaten in one bite by a Goliath Grouper.
12 Things I Would Buy If Only I Could Afford Them
This
Manitou Minnow
is pretty sweet.

A
Heddon Artistic Minnow
in the box is attracting a lot of interest.

Instant collection alert:
River Runt Spooks
.

Love these
Staley-Johnsons
in the box.

Russ Peak
made the finest glass rods of all time.

I've never seen the
Little Bo
before, but it's a cool bait.

This
Odon Dragonfly
is a bizarre lure.
This
South Bend Vacuum Bait
is great.
This
CCBC Wiggler
in the box is incredible.

Love this
Heddon Spoony Frog
in the box.

Finally, in honor of Sam Van Camp's forthcoming Fred Arbogast Jitterbug Collector's Guide from The Whitefish Press … here are two rare 'bugs.
The
Blue Head/White 'bug
is always in demand.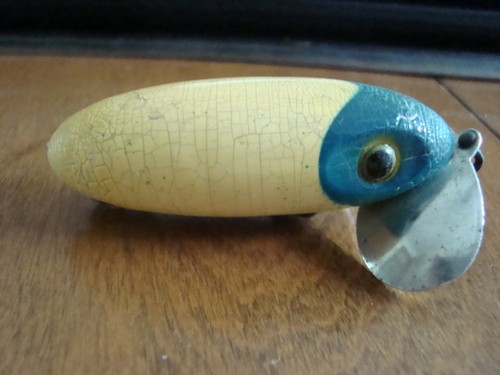 This
bird 'bug
is also a great find in plastic.

As always, have a great weekend, and be nice to each other -- and especially yourself.
-- Dr. Todd