Don't have time to read 50+ fishing and tackle collecting blogs and web sites? Well, let us do it for you! Follow all of the latest news, articles, and stories on
our Whitefishpress Twitter
account! Hint: You don't need to be a member...just bookmark the
Twitter Feed Page
or click on latest links to the right!
7-Year Old NFLCC Member Has 1100 Lure Collection...Sambo lands a bass and a blonde...Ned Lyons has a tackle museum...a fishing clubhouse (with banjo music)...Price is Right contestant blows $28,000 fishing trip...1000 pound Mako shark is boated...Bamboo Fly Rod builder Scott Noble gives a talk...drum fishing...Glen Lau gets reviewed...Rapala & Bagley join forces...world record Blue Catfish gets broken down...it must be THE NEWS OF THE WEEK!
The Big Lead
: 7 year old
NFLCC member Will Yocum
is a better collector than you, has amassed 1100 Rat-L-Traps for his collection.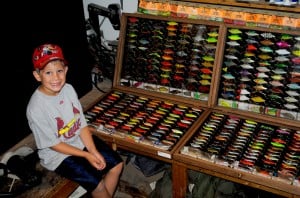 Sambo hooks and lands
a bass and a blond
. Best article title. Ever.
Ned Lyons is displaying his fishing tackle collector
in home museum
.
A clubhouse for anglers with a
banjo to boot
.
Norfolk Broads
is alive and kicking.
Price is Right contestant blows a
$28,000 fishing showcase showdown
.
Attack of the
Cane River snake
.
Anglers nab
1000 pound Mako shark
.
Wise anglers stick
with duct tape
.
East Oregon club spreads the word
on fly fishing
.
Bamboo rod builder
Scott Noble
is giving a talk in Hayden.
11 year old's record Crappie may be the beginning
of a great career
.
The
freshwater drum
is attracting more attention.
Advanced Angler reviews Glen Lau's new book
Bass Forever
.
Biggest trade news of the week is
Rapala and Bagley
joining forces.
Finishing with a Flourish
:
Blue Catfish world record
is broken down.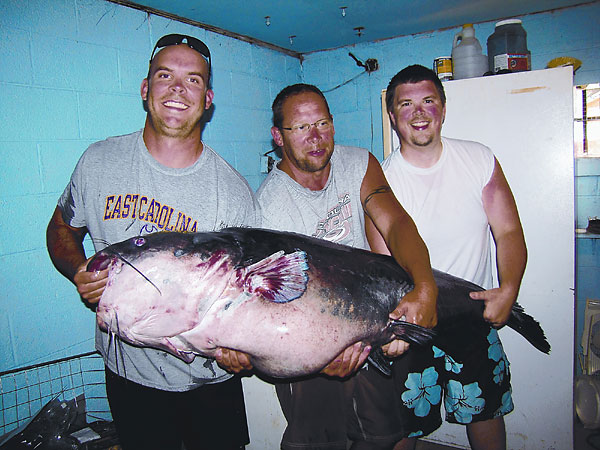 -- Dr. Todd