One of the world's largest freshwater fish is almost extinct...first video of the giant stingray...Bernie Madoff's tackle box is auctioned off...the Sungai Skudai is still a dump...a Kayak Angler gets his own tv show...amberjack ban gets attacked...a Fisho ad man catches a monster...teenager better angler than you, catches huge fish...Diana Rudolph narrowly misses a world record...mahseer fishing in India...sturgeon fever...a truly enormous catfish...it must be THE NEWS OF THE WEEK!
The Big Lead
: One of the
world's largest freshwater fish
teeters on the verge of extinction.
The first film of
the Giant Stingray
.
Would you bid on Bernie Madoff's...
tackle box
?
Fishing is (still) on
the upswing
.
In Malaysia, millions have been spent but the Sungai Skudai
is still a dump
.
Kayak Angler
magazine writer lands
his own TV show
.
The skinny on my daughter's (ex) favorite kid's band:
Trout Fishing in America
.
An Amberjack ban
is being attacked.
A Fisho Ad Man lands
800 pound monster
.
Walleye Central gives lots of tips on
catching the white eyes
.
Products made in Northeaster Ohio: Chevy cars and
reel grips
.
Teen is better angler than you; catches
66 pound monster
.
Famed female fly angler Diana Rudolph
narrowly misses Permit record
.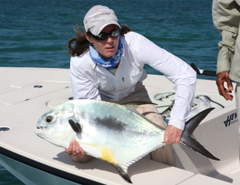 The Deseret News
declares Indian jungle fishing
is unforgettable
.
In Kalomo, Zambia, a dispute over a fishing rod
ends in tragedy
.
Top anglers weigh in on
the best fly rods
.
Sturgeon Fever
hits ESPN.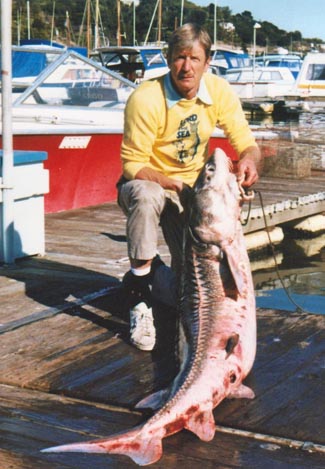 Finishing with a Flourish
: UK's
The Sun
reports on one
that didn't get away
.
-- Dr. Todd