The rest of the story on the World Record Bass...Twin Lakes tackle show gets some press...dolphins make a cool move...fishing holds steady...more on the (possible) end of the bluefin...both new world record trout were caught on rapalas...some anglers prefer blondes...an outrageous fish crime...a 60 pound cat...EPL star says fishing makes him better soccer player...a new fly angling journal...a custom rod builder gets profiled...it must be THE NEWS OF THE WEEK!
The Big Lead
: The Rest of the Story on the
World Record Bass
.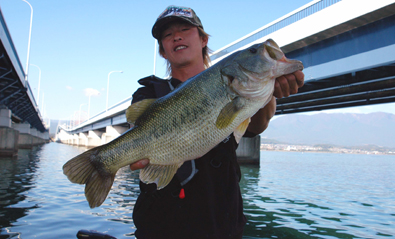 The Twin Lakes tackle
show gets some nice press.
Dolphins are making
a cool move
.
Of red hooks and
rattling lures
.
Why fishing is doing well in
a tough economy
.
We are talking some
BIG yellowfin tuna
.
More discussion about the (possible)
end of the bluefin tuna
.
Hunter's invention may
help anglers, too
.
Oh, by the way, the new world record Brown and Rainbow were both
caught on Rapalas
.
These anglers
prefer blondes
.
Aussies are happy as
Happy Micks is in new hands
.
An (alleged)
outrageous fish crime
is exposed in Marin County.
Local Iowa man
donates 257 fishing lures
(mostly hand carved) to Nature Center.
Sissonville angler lands
60 pound catfish
.
This angler is slightly more
Montanan than you
.
EPL soccer star claims angling
makes him a better player
.
This kid is hooked
on fly-fishing
.
Greenville angler lands
monster flathead
.
A review of the new magazine
The Flyfish Journal
.
There is a new
eel fishing record
. Of sorts.
Finishing with a Flourish
: Randy Phillips is a talented
custom rod builder
.
-- Dr. Todd