The Return of the Wooden Creek Chub Striper Pikie?
I was perusing the Pradco Web Site when I stumbled
upon this
. Yes, the Creek Chub Striper Pikie is back, and in wood no less!
As the web site declares,
"Anglers who are serious about catching heavyweight fish - whether muskies, stripers or other mammoth predator species - won't want to be without the new version of a classic Creek Chub lure. The 8 inch, 3 3/8 oz Wooden Pikie offer the classic Pikie's distinctive fish-imitating profile, but is super -sized, traditional wood construction and equipped with ultra heavy-duty hardware and through wire construction. It is designed to cast L-O-N-G distances but is equally effective as trolling plugs."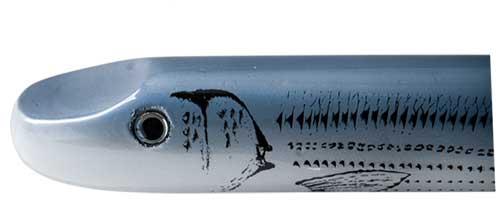 Interestingly, they also relaunched the
CCBC Jointed Giant Pikie Minnow in wood
as well.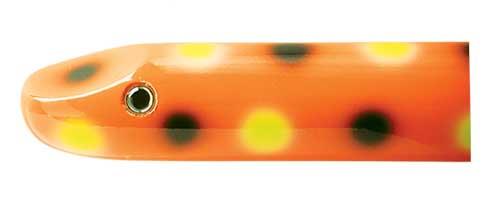 Both lures are currently available in 8 colors and retail for $13.64 and $15.74 respectively.
Has anyone bought one of these yet? It looks like the pressed eye would make it easy to identify as a 21st century product, versus the tack and glass eye versions of the 1970s and before.
Does this herald the launching of a new line of classic baits in wood?
-- Dr. Todd