The Video of the Week
Yep -- this guy is just messing around with his GoPro camera, and then runs into a Great White. Pretty scary stuff.
12 Things I Would Buy If Only I Could Afford Them
Yep. This
CCBC Special Order
is opening the flood gates of some incredible pieces on their way to market.

This
Bingo Hump Tiger
is in a pretty rare color.

Like this
Heddon 00
in the box.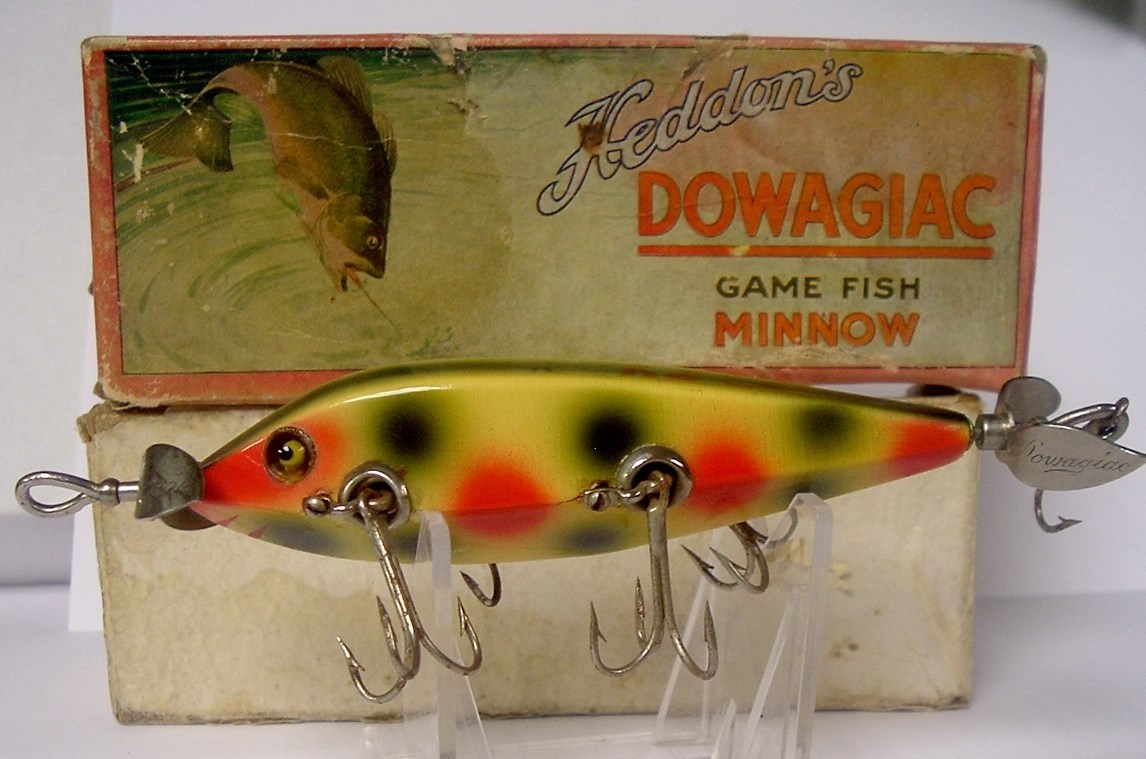 Haven't seen many closed leg
Heddon Luny Frogs
of late.

This herringbone is one rare
Jitterbug
.

An
Old Pal Tow Bucket
is awesome.

The
Fintail Shiner
is a neat Creek Chub lure.

Not going to find a nicer
Heddon Pal P-41
. than this one …

This
Heddon Top Kick
is pretty incredible.

The
SCHMOO
!!!

A
Musky Crazy Crawler
is beyond awesome.

Love this
Julius vom Hofe #2 fly reel
marked Appleton & Bissett.

As always, have a great weekend -- and be good to each other, and yourself.
-- Dr. Todd