Joseph Kautzky, the namesake of the famed Lazy Ike, was a gunsmith by trade. Based out of Fort Dodge, Iowa, sometime around 1920 the company became known as Joe Kautzky & Sons and began to expand into the general sporting goods field. Below are two hook packets dating to before World War II featuring the Kautzky name and logo, "where sportsmen serve sportsmen."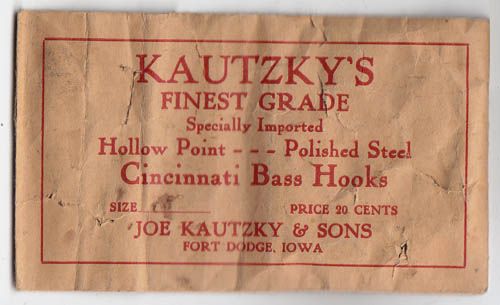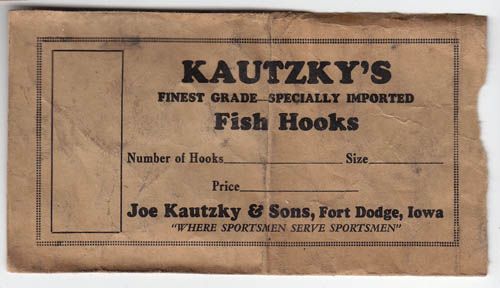 These packets would have been sold around the time (1938) that Newel Daniels began to hand carve wooden lures which were sold through the Kautzky shop. This would, of course, become the Lazy Ike, and after 1945 when it began to be made out of plastic, the lure would come to dominate all the free time of the Kautzky family had and the sporting goods, and snelled hooks and hook packets, disappeared into history.
They are a nice reminder that before the Lazy Ike, Joseph Kautzky sold a full line of tackle.
-- Dr. Todd