There is not a great deal I can tell you about matchbooks that you don't already know. They seemed to be everywhere when I was growing up and now you seldom see them. One thing I can tell you - these little works of art are a lot of fun to collect.  
The first commercially printed matchcover was produced around 1893 or  1894. The  Pabst Brewing Company put in an order for 10 million matchbooks in 1902 and launched this industry. The purist collectors of these little beauties call them matchcovers rather than matchbooks. A search on e-bay under either heading will provide a nice selection.  
I like the colorful and artful books/covers - as you can see. There are some neat "good girl" covers. There are many sports stores, resorts, etc which are all interesting. Some of the old lures and fishing gear are featured and are harder to find. I recently found a Daredevle book (pictured) and was excited to see it featured Lou Eppinger's store in Detroit, Michigan.  
You can find some of your favorite fishing camps as well.  Get hooked on paper and collect a few.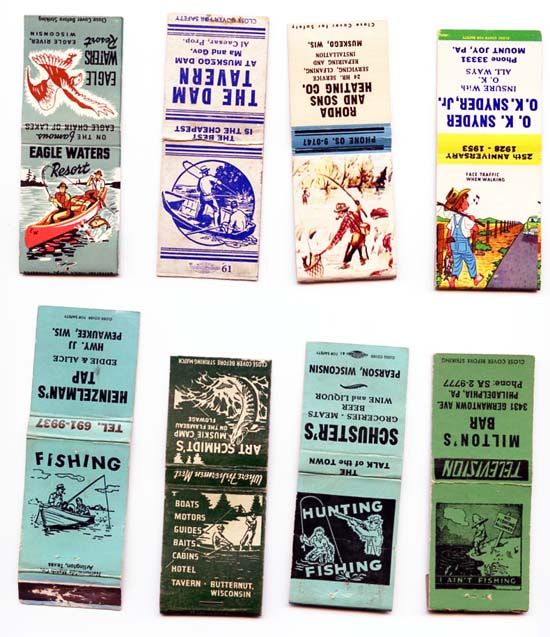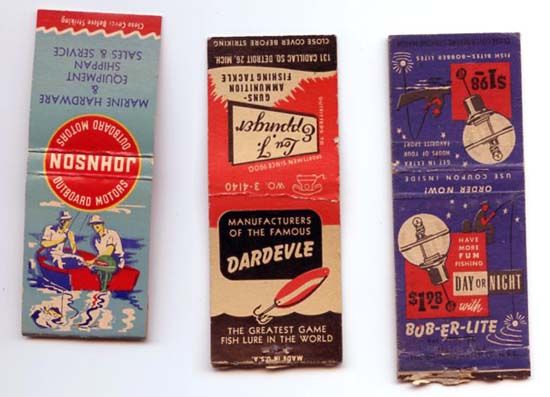 -- Michael Koller