"Hey There, Crazy Eyes .. "
The Kool Penguin may be the most sheik, but nothing beats Lucky Strike for crazy-eyed women anglers. This 1951 advertisement for Lucky Strike has our heroine declare, "When fishing I just trust to luck, It seem to work for me, perhaps because I also trust L.S./M.F.T."
The theme is classic; Daisy Mae with her cane pole and can of worms has out fished the city slicker with the fly rod and creel. She's just too happy about it. Something's up. Was there something in the tobacco? Maybe Daisy Mae's been growing something else besides carrots in the ol' pea patch.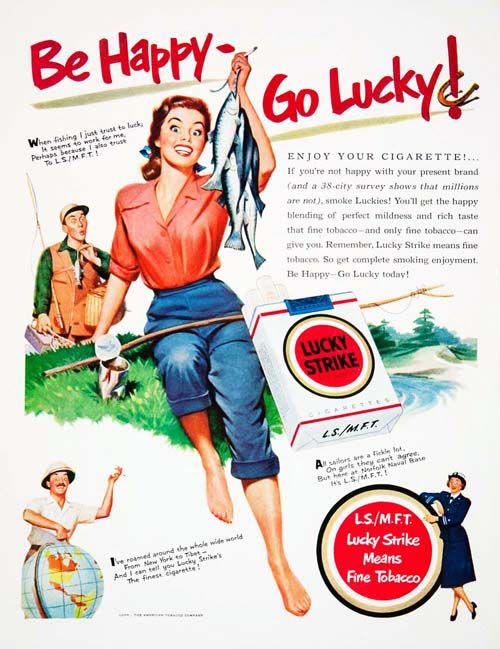 -- Dr. Todd